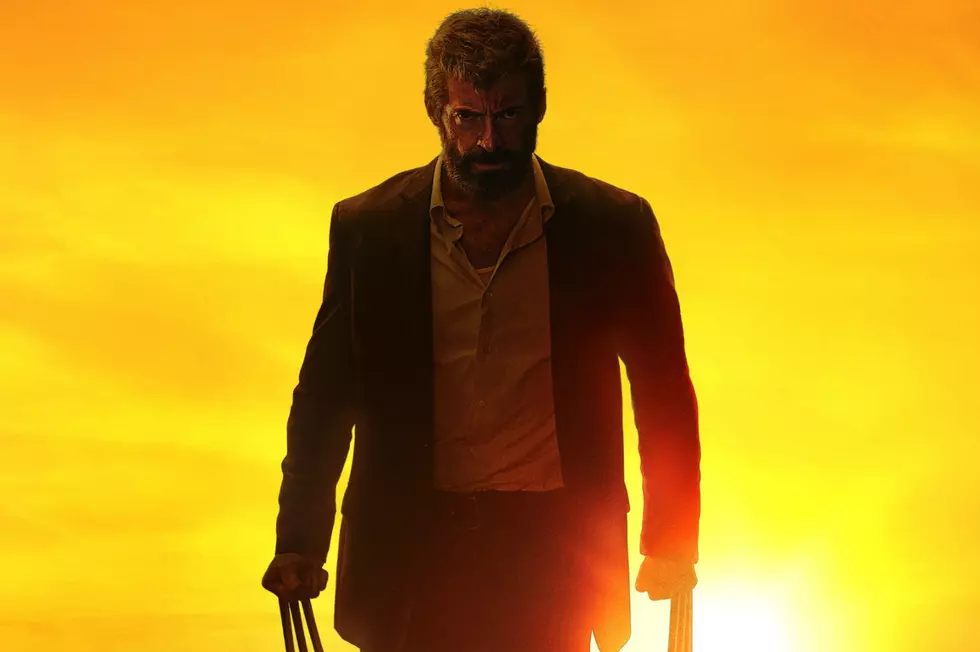 The Five Biggest Surprises From the 2018 Oscar Nominees
20th Century Fox
There's an entire industry dedicated to predicting each year's Academy Award nominations. But even with all those experts expending a huge amount of time and effort for months on end, there are always surprises when the Oscar nominees are announced. Case in point: The five films and actors below, who each had the honor of hearing their names spoken by Andy Serkis or Tiffany Haddish. (Oh, to have your name said by Tiffany Haddish. I'm so jealous.) In a talented field of Oscar nominees, here were the five biggest surprises:
1. Logan for Best Adapted Screenplay
In an extremely competitive category, surrounded by much more "prestigious" and "serious" contenders, everyone's favorite aging mutant manage to snikt in with a surprise nomination for Best Adapted Screenplay. (You see what I did there? Eh? Ehhhhh? Eh.) The X-Men movies have generally not distinguished themselves with outstanding writing, but Logan was something different; a dark, mature consideration of the Logan character and what it means to be a hero in a dystopian world on the verge of collapse. Scott Frank, Michael Green, and James Mangold did a superb job tying a bow on Hugh Jackman's career as Wolverine. As far as X-Men movie writing goes, they were the best there is at what they do.
---
2. Denzel Washington for Best Actor
We went four for five with our predictions in Best Actor. The man we missed: Denzel Washington, who scored an unexpected nod for his work in the legal thriller Roman J. Israel, Esq. We predicted the fifth slot would go to James Franco for The Disaster Artist, although we noted that the controversy around the actor following accusations of sexual misconduct could sink his nomination. Academy voters could have gone with a number of other actors in his place, including Tom Hanks for The Post or Jake Gyllenhaal for Stronger. Instead, they went with Denzel. The nomination should help drive ticket sales for a film that has performed poorly at the box office so far. (I can't imagine why!)
---
3. Lots of Love for Phantom Thread
Pundits seemed to think Phantom Thread was a long shot for most major awards. It was released very late in the season, and these days the big nominees typically premiere at an early fall festival and open in theaters in late September or early October. Phantom Thread didn't screen for anyone until the first week of December, and it's just opening in theaters now. But it still scored six nominations, including Best Picture, Best Director, Best Actor, Best Costumes, and a particularly surprising (but richly deserved) Best Supporting Actress nod for Lesley Manville. I think it speaks to how strongly this twisted tale of love resonates with audiences. Phantom Thread's going to be just as much of a long shot to win most of its categories (except, perhaps that costume nod, given its subject matter). But at least the Academy recognized one of the most beautiful and complex movies of the year.
---
4. Woody Harrelson for Best Supporting Actor
Sam Rockwell was about as close to a lock as any potential nominee this year. And sure enough, he did receive a nomination for his work in Three Billboards Outside Ebbing, Missouri. It was much less certain that Woody Harrelson would also get a nomination for the same film; his role, as a police chief under fire, is much smaller and less showy than Rockwell's, and it's rare for films to receive multiple acting nominations in a single category. Plus, Harrelson faced serious competition from other fine actors, including Michael Stuhlbarg and Armie Hammer from Call Me By Your Name. In the end, it looks like Stuhlbarg and Hammer may have split the Call Me votes, allowing Woody to sneak in with his third Academy Award nomination.
---
5. Three Nominations for Baby Driver
Edgar Wright's heist musical is precisely the sort of entertaining but unpretentious movie that the Oscars tend to overlook. Thankfully, Baby Driver proved to be a rare exception, earning three nominations for Best Editing, Best Sound Mixing, and Best Sound Editing for the film's particularly notable use of songs in its action sequences. We wouldn't bet on Baby Driver winning anything on Oscar night, but it still stole our hearts and a trio of nominations, more than Logan and Wonder Woman combined.
Gallery - Terrible Movies That Won Oscars: