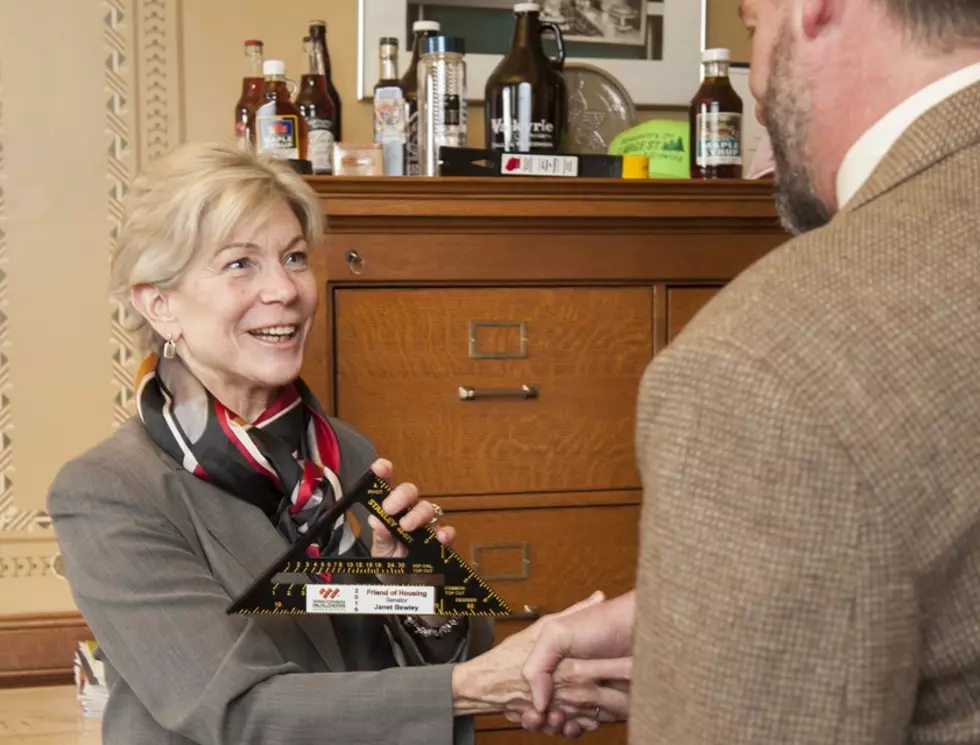 WI Senator Janet Bewley Calls Her Constituents 'Not Smart'
Source: legis.wisconsin.gov (the official Wisconsin State Senate website)
Wisconsin State Senator Janet Bewley (D) called constituents of hers "not smart" during a video conference meeting that happened last week - that was finally made public on March 3, 2021.  The comment came as she suggested that her constituents wouldn't be in favor of higher taxes during a video conference regarding sales tax increases.  Bewley declined the chance to retract her statement when asked a follow-up question by a colleague; Once the meeting was made public, the state senator did issue a statement expressing "regret" and brushed off the comment as being "sarcastic" in nature.
Bewley's characterization of her constituents came as she lobbied for Wisconsin Governor Tony Ever's proposal to allow some counties a chance to raise their sales taxes to benefit their general bottom line.  The Evers administration sees the sales tax increases as a way to provide the funding to these counties that other conventual means aren't bringing to the table.
According the Milwaukee Journal Sentinel, Bewley's comment about her constituents went like this:
"Assembly Speaker Robin Vos of Rochester asked whether officials had sought to raise property taxes to address [their] issue[s].  Bewley said that they hadn't yet, adding that voters would likely reject the idea if it were presented to them.  Vos then asked 'So if the voters turn it down, doesn't that mean they don't support what you're advocating for?' to which Bewley responded 'Perhaps that means that they're not smart, you know?'"
Bewley's colleague Vos offered her a chance to recant her statement - or perhaps at least soften it.  Vos stated "Janet, do you want to rethink that?  I mean, I disagree with people a lot, but I don't think people who disagree with me are dumb.  You're basically saying your constituents who disagree with you are dumb".  Bewley didn't change or offer explanation to her statement at that point.
The Democratic State Senator did issue a statement about her comment a week later - after the video was made publicly available.  In her statement, Bewley referred back to discussion that had been made earlier in the videotaped meeting:
"What I should have said is that the voters of Walworth County are not smarter than the voters in my district, and that there's no good way to deal with a system that forces people to go to referendum in order to pay for essential services, such as having an ambulance come when you call for help.  It has nothing to do with being smart, it has everything to with the Republican-controlled Legislature starving local governments of the resources they need to protect their communities."
Wisconsin State Senator Janet Bewley was sworn into office in January 2015 - replacing long-time Senator Bob Jauch.  Bewley is the leader of the Wisconsin Senate Democratic Caucus.
READ MORE: See 50 remote jobs that can pay well