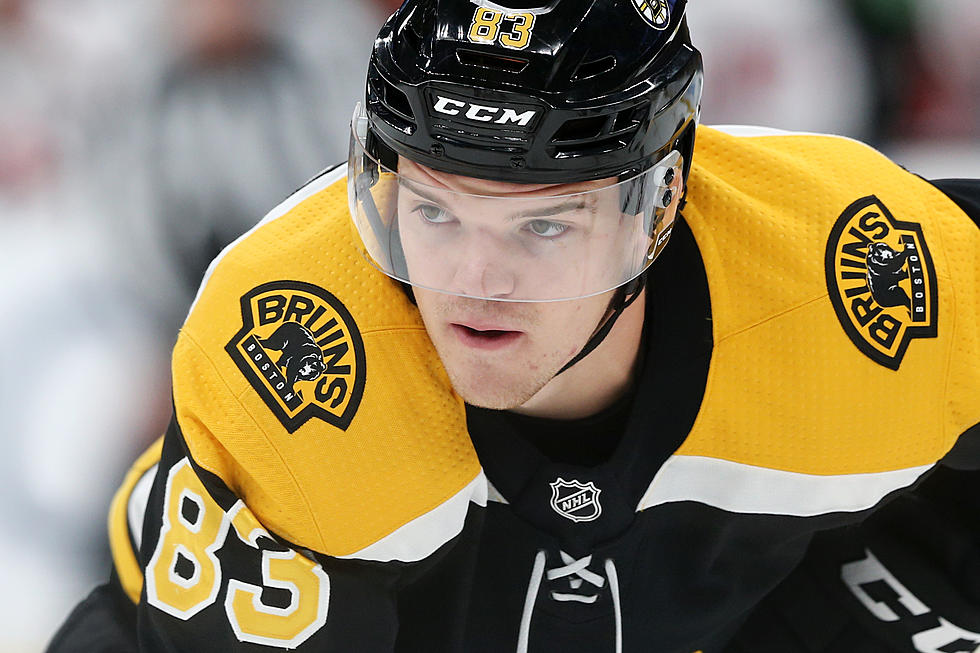 WATCH: Karson Kuhlman Scores First NHL Goal
Getty Images
Former UMD Bulldog and CEC Lumberjack Karson Kuhlman got the call up to the NHL just last week, and he's already making his presence known, scoring in just his second game with the Bruins.
Kuhlman got called up to the Bruins last week, after playing the first part of the season with Boston's AHL affiliate. During his time in the AHL, Kuhlman notched 12 goals and 13 assists for 25 points with a plus-22 rating in 50 games with Providence.
He got his first NHL start on Saturday against the Los Angeles Kings, getting 9 minutes and 47 seconds of ice time, but not posting any stats of note. In his second game, taking on the San Jose Sharks on Monday, Kuhlman made the most of his 11:49 on the ice, scoring his first NHL goal.