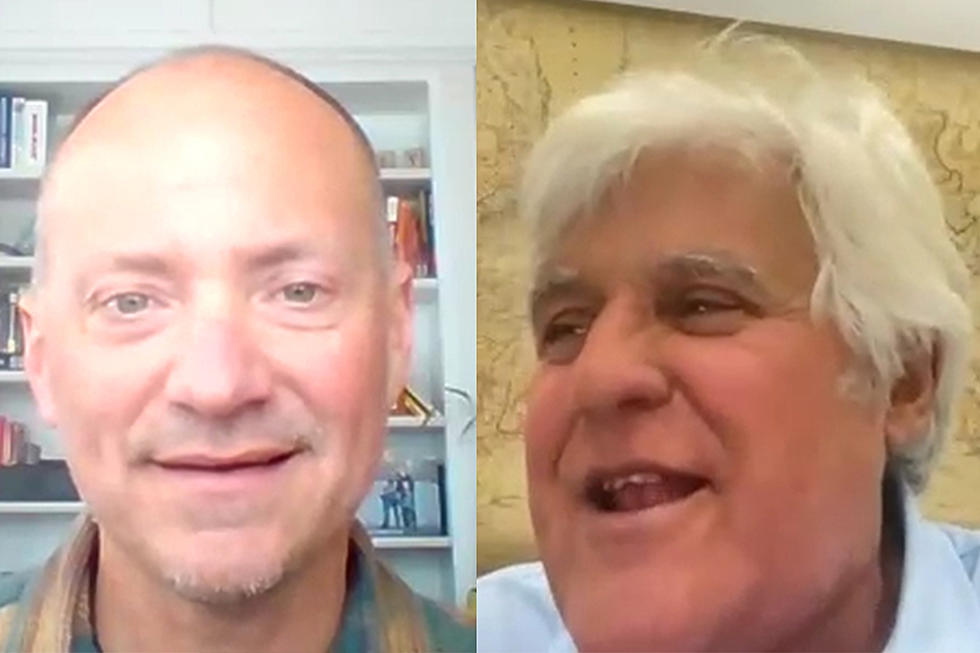 WATCH: David Drew Talks To Jay Leno Ahead Of His Show at Black Bear Casino In Minnesota
Jay and David via Zoom
Recently, it was announced that Jay Leno would be coming to the Northland to do a show inside the Otter Creek Convention Center at Black Bear Casino in Carlton.
I think by now it's well established that Jay Leno is an acclaimed late-night TV host who was at the helm of the #1-rated "The Tonight Show with Jay Leno" for two decades, an admired stand-up comedian, best-selling children's book author, much-in-demand corporate speaker, TV and movie voice-over artist, pioneering car builder and mechanic, and philanthropist, so his show is a chance to see a true legend in show business.
This week, I had the surprise opportunity to talk with Jay Leno ahead of this show at Black Bear Casino. I, along with other talents in the building, expressed interest in interviewing Jay if he was available, but hadn't heard it that would be possible.
Then, word came down on Monday that not only would he be available, but he would be available right away. I jumped at the chance and before I knew it I was opening my Zoom link and there he was waiting for me.
In true Jay Leno fashion, he was pretending to be asleep, which was perfect. I was going to start recording right then, but I thought I better first get his permission. So, I watched him "sleep" for a few seconds before jokingly yelling "Wake up, Jay!"
There had been no instructions given to me by his publicist in terms of how long we could talk or if there was anything I needed to ask him. Once we officially started, it was completely off the cuff.
Jay was so personable and easy to talk to that I felt we could've easily gone on longer than the 15 minutes we ended up talking. I actually cut it off because I didn't want him to feel I was dominating his time and I was grateful we had gone that long without him once looking at his watch or yawning.
The show at Black Bear Casino Resort is set for Friday, April 21. Doors will open at 6:00 p.m. and the show starts at 7:00 p.m.
There are tickets still currently available, which can be purchased online.
LOOK: TV Locations in Every State
How long it takes to binge 'The Office,' 'Game of Thrones,' and 50 other famous TV shows