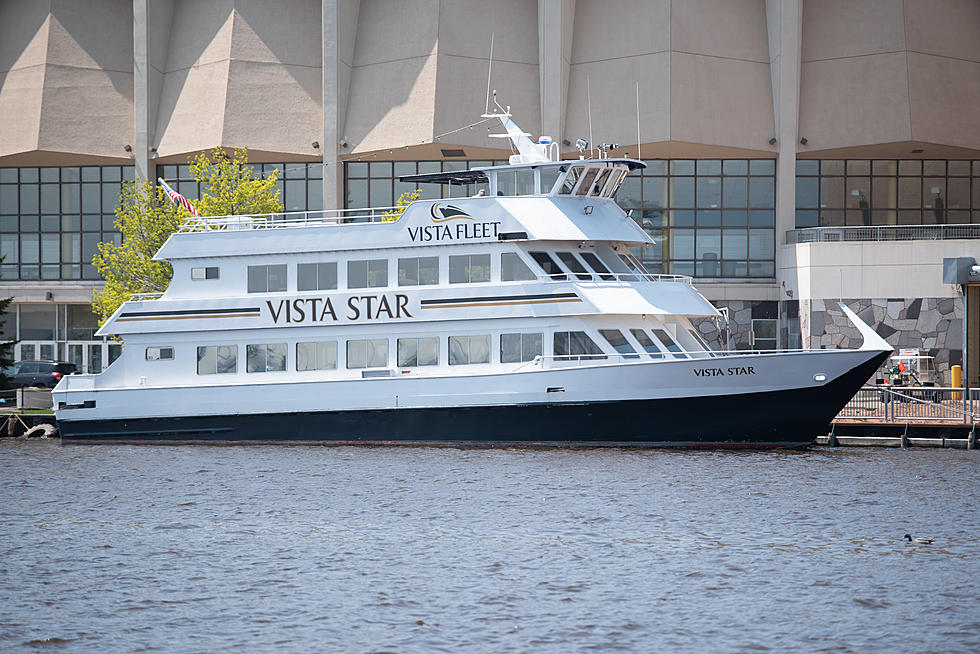 Vista Fleet Is Back To Their Regular Schedule
Nick Cooper - TSM Duluth
Businesses all over the country were affected by the pandemic this past year and the Vista Fleet was no exception. Last year was tough for the cruise ships as they did not have enough staff to keep up with demands with the limited amounts of cruises they were able to do last summer, but it looks like this season will be back to normal and they are all very excited.
No question everything seemed so odd last summer with the lack of tourists, businesses closed down or only opened limited hours and people scattered about or staying home. The lake looked odd too with a few sailboats or private boats but very few glimpses of the Vista Fleet which you usually see chugging back and forth multiple times a day.
I remember the first time my mom came to Duluth to visit me and of course she was thrilled to head out on the water. I think she took 20 pictures of the lift bridge before we even left the harbor, but it was awesome and I have been on the Vista many times since and love it. It is nice to see Duluth from the water versus looking out from the land like we spend most of our time doing.
The Vista Fleet offers several daily trips including 45 minute, 75 minute or the full 1 hour and 45 minute Grand Sightseeing Cruise. Tours run daily May-October with indoor and outdoor seating concessions and a full bar. The Vista also offers dinner cruises, hosts private parties and weddings.
Vista Fleet's General Manager Colleen Smith said to FOX21:
We are ready for the demand this summer and are excited to bring back some events such as Brunch on the Bay, Blue Grass and Barbecue, and $10 Tuesday. I think everybody's just ready to get out and do things, you've got a beautiful sunny day today, we've got a boat, it doesn't get any better than that.
Recently a group of Seniors from Milaca High School celebrated their Senior day with the crew of the Vista Fleet and everyone seemed to enjoy the nice weather and getting out on the big lake. I can't wait to see the hum of tourists in canal park again soon and the Vista Fleet out in the waves where it belongs.
12 Iconic Landmarks In The Twin Ports
6 Great Places To Fish From Shore In Duluth & Superior