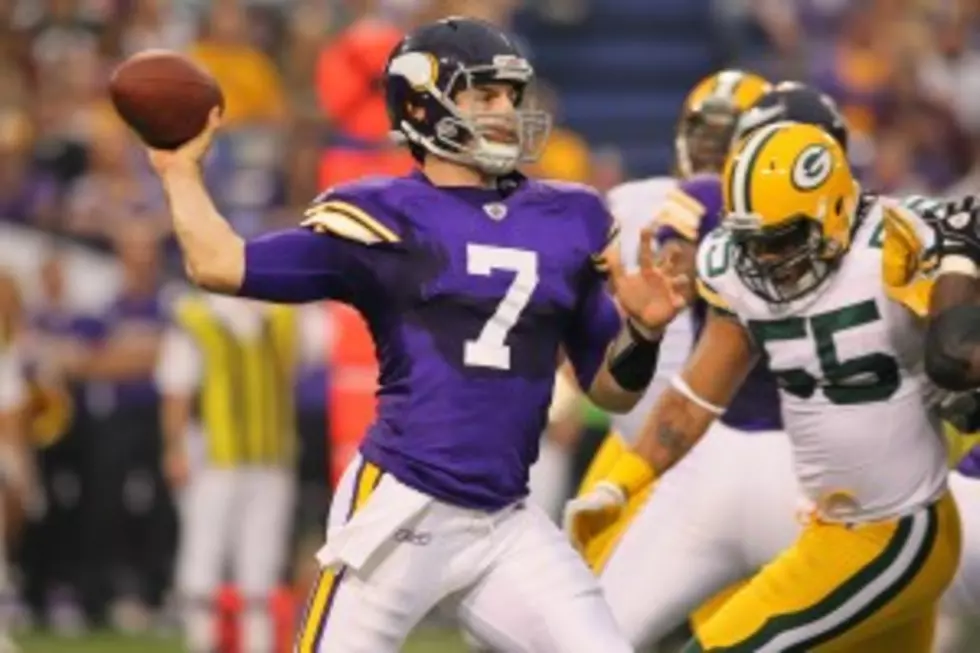 Vikings, Mpls. Now Looking At A Stadium Site Next To The Dome
I wonder if there will be a day when we solve this issue.  At least the focus is now in the same area.
Minneapolis and Minnesota Vikings officials said Monday they're scrutinizing a parcel of land next to the Metrodome in hopes of continuing to play at the old stadium while the new one is under construction.

Even as the owner of a major technology center on the site insisted that he's not selling, Vikings' Vice President Lester Bagley said they want to see whether building at the Dome location can be done without having to spend the $48 million it would cost for the team to play up to three seasons at the University of Minnesota.

"We're trying to be smart about making that work, and it's in everybody's best interest to limit or eliminate any time spent playing at the university," he said.

On the other hand, if it winds up costing three times as much to build next to the Dome as to play at the U, he said, "What's the worth in that?"

Attention has turned back to the Dome site since Gov. Mark Dayton told Vikings' owners Zygi and Mark Wilf that it's their best bet to get a stadium this year. That's because the site is less expensive than proposed locations in Arden Hills and Linden Avenue on the west end of downtown Minneapolis, and has fewer complications.

Dayton, local officials and stadium proponents in the Legislature hope to get a bill on a public financing package for a new stadium introduced soon.

Chuck Lutz, the city's development director who also sits on the Metropolitan Sports Facilities Commission, said city officials are comparing the price of building on the 20-acre site with that of moving the team to the U's TCF Bank Stadium if a new stadium had to be built on the Dome's footprint.

via Vikings, Mpls. now looking at a stadium site next to the Dome | StarTribune.com.