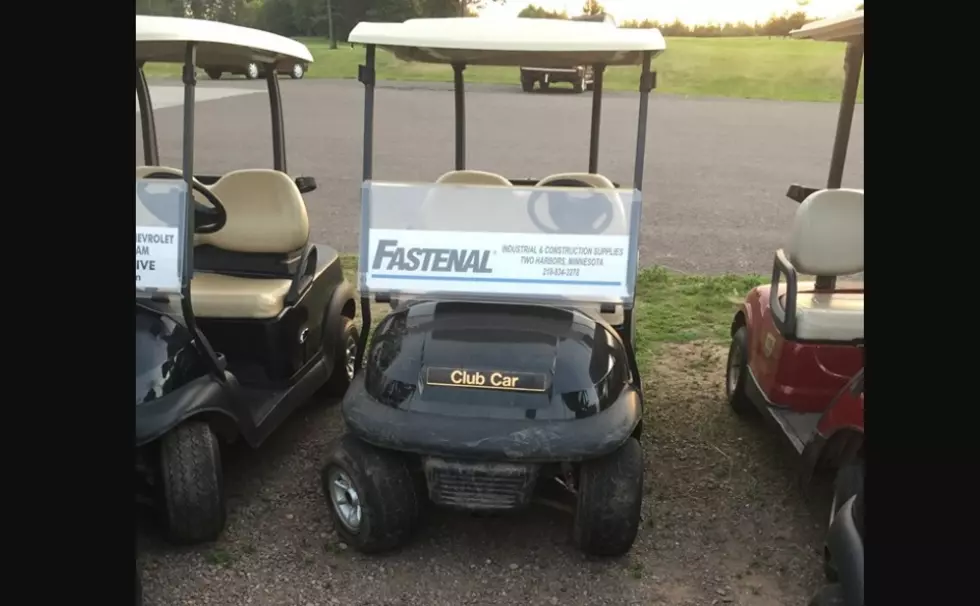 Vandals Strike Lakeview National Golf Course in Two Harbors
Lakeview National Golf Course Facebook page
Lakeview National Golf Course in Two Harbors suffered property damage over the weekend due to vandalism.
Vandalism at Lakeview last night. 4-6 carts were taken out during the middle of the night and all of them have damage, broken tie rods, bumpers etc. Greens #8 and #9 were drove on, damage to both but #9 got the worst of it. They drove over the flag broke that and a decent amount of donuts on the green.

Please help spread the word and share this post to keep the vandals from doing it again.

Any information on this incident please call 218-830-0652. I sure would love to have the people held responsible pay the bill to fix these carts. Thanks
It's too bad there's not more respect for local businesses and property in general.  Fixing golf carts isn't cheap.
My guess is alcohol was involved but regardless, the vandals likely talked to others about their late night adventure.