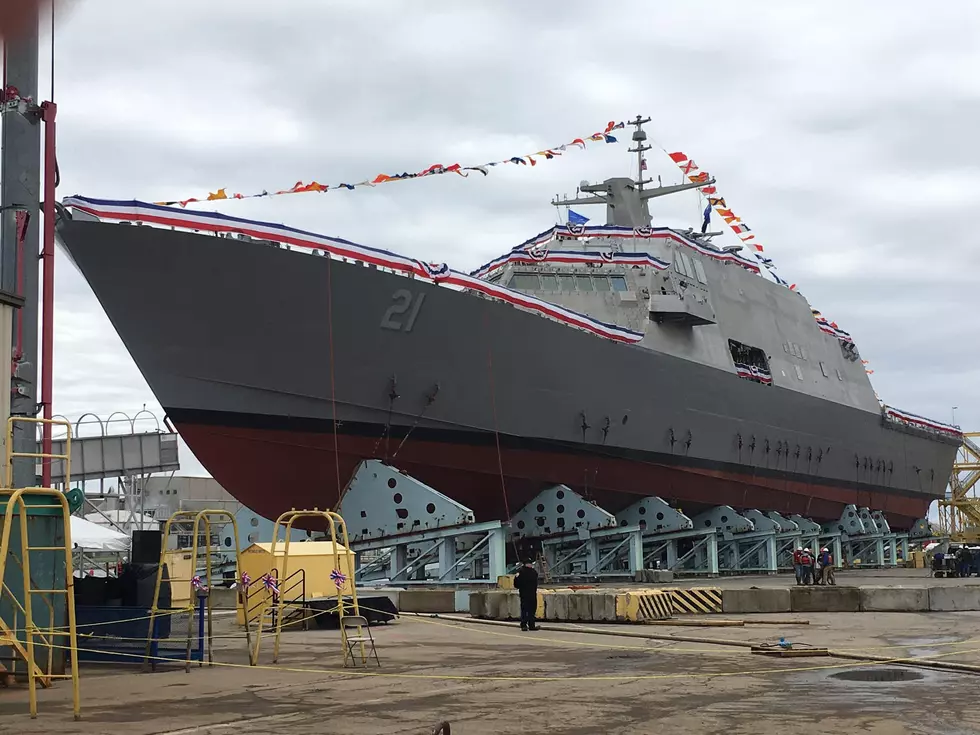 USS Minneapolis Saint Paul Commissioning Ceremony Will Be Held In Duluth
USS Minneapolis Saint Paul Commissioning Team Facebook
For the first time in history, a US Navy ship will be commissioned in Minnesota and it will happen right here in the Northland.
The USS Minneapolis Saint Paul Commissioning Team made the exciting announcement on their Facebook page:
I'm pleased to announce that the USS Minneapolis Saint Paul LCS 21 Commissioning Ceremony will be held in the Port of Duluth the latter half of 2020!

We will make history as this will be the first time a US Navy ship will be commissioned in Minnesota!
Through a press release issued by the City of Duluth, Mayor Emily Larson stated, "The City of Duluth is honored to be selected to commission the USS Minneapolis – Saint Paul. This is a historic day for Duluth and Minnesota. There are 277 ships in the Navy, only 52 of those are named after cities, of which 39 are submarines. This ship will sail
the world with pride, honoring the commitment Minnesotans have given to the Navy."
More details on the event will be released after a date is set, but it will most certainly be an exciting time across the Northland.