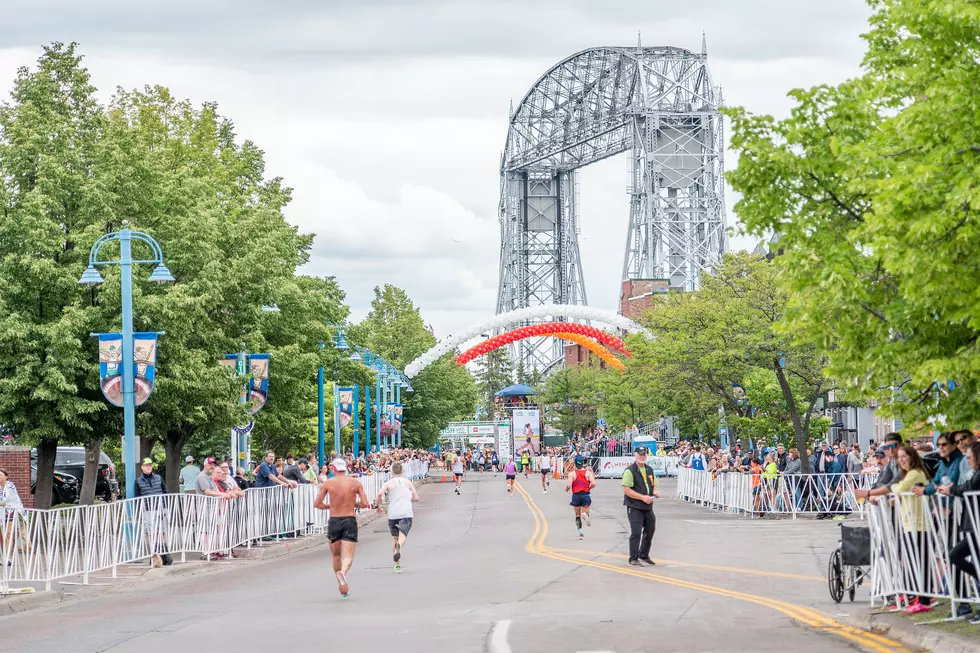 Updated Look At The 2022 Grandma's Marathon Weekend Weather Forecast
Nick Cooper - TSM Duluth
The three racing events of Grandma's Marathon Weekend are shaping up to be record-setting, with the marathon's race weekend going completely sold out for the first time since 2016.
As more than 20,000 runners prepare to run in one of the largest participation fields in event history, weather will (as it always does) be on the minds of all runners and spectators alike.
In addition to the running events, people looking to check out some of the annual music fun associated with Grandma's Marathon Weekend will want to see the forecast ahead of 'Rock The Bayfront 2022' (see the lineup here).
Here's the latest updated forecast through the events of the big marathon weekend:
Friday Evening - William A Irvin 5K, Entertainment Concert (Duluth)
Friday will bring clear and dry conditions, with a daytime high in Canal Park in the mid 70s. At the start of the William A. Irvin 5K, temperatures will be around 70 degrees, with a slight breeze off Lake Superior (from the northeast) at 5-10 mph.
The sky should remain clear heading into the nighttime hours, with temperatures falling from 70 degrees at 7 pm to 58 degrees by 11 pm.
Saturday Morning - Grandma's Marathon Starting Line (Two Harbors)
Clear and dry conditions will welcome runners for Saturday morning's events. Much of the overnight will see temperatures around 50 degrees, including at 6 am, warming to 55 degrees by 8 am.
A breeze off Lake Superior (out of the east) between 5-10 mph will be possible through the start of the morning's races. As the morning progresses, a possibility of some wind gusts up to 15-20 mph are possible.
Saturday Morning - Gary Bjorklund Half Marathon/Grandma's Marathon Finish Line (Duluth)
A clear sky and dry conditions look to persist into the Saturday morning hours. Temperatures will range from 52 degrees at the finish line at 7 am, warming to 60 degrees by noon. A slight east breeze of 5-10 mph will persist through the morning, with the potential for some wind gusts of 15-20 mph developing through the late morning and early afternoon hours.
Saturday Daytime (Duluth)
Generally clear and dry conditions will continue through the daytime hours, with temperatures staying around 60 degrees through the afternoon. An easterly breeze will persist through the afternoon, with some wind gusts as high as 20 mph possible from noon through 6 pm. Note that if you venture away from the Lake Superior shoreline, things will be a little warmer away from the lake, as a breeze from the lake will keep things cool in areas like Canal Park.
Saturday Evening - Entertainment Tent Concerts (Duluth)
A few clouds will start to creep into the picture for Saturday evening, but mostly clear and dry conditions will make for a cool, but pleasant night. Temperatures will fall from 60 degrees around 6 pm to 50 degrees by 11 pm. After a breezy afternoon, the wind should calm some into the evening, with a slight easterly breeze possible into the evening hours, 5-10 mph off Lake Superior from the east.
14 Tips To Help First-Timers Train For Grandma's Half Marathon
Is Grandma's Half Marathon on your bucket list? The popular race is a huge part of Duluth culture and if you are thinking of taking part some day, here's a good place to start.