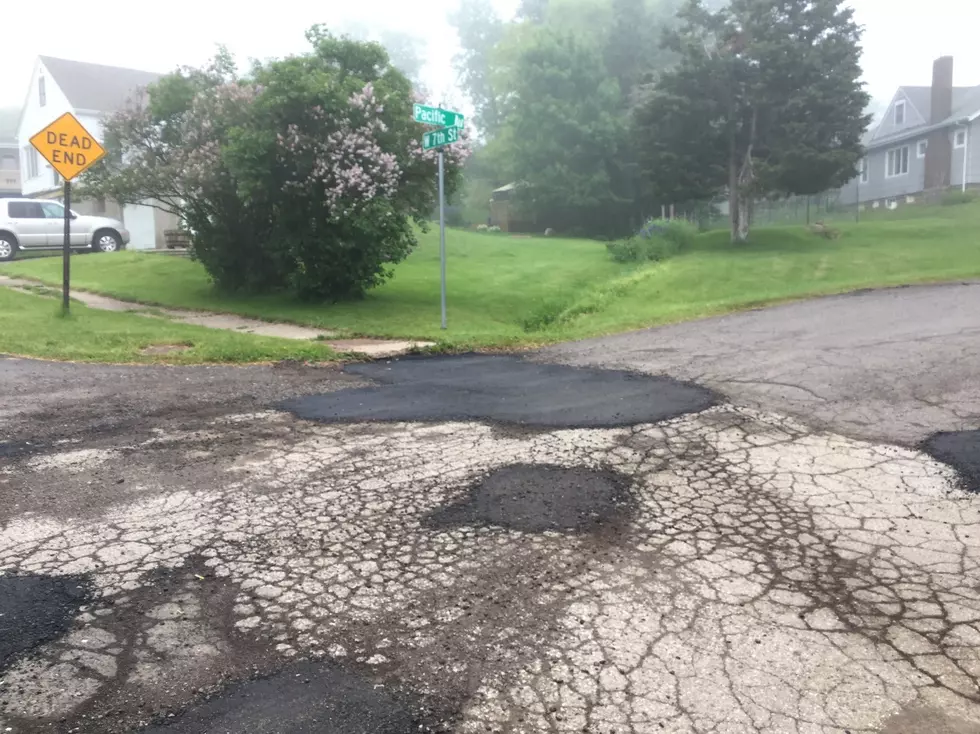 UPDATE: Kudos To City Of Duluth, Fills Potholes In Record Time And Gives Number To Report Road Issues
Cathy Kates
I had planned on writing a blog to inform people in my neighborhood of road work starting in our area when I realized it was about 4-5 blocks from some huge potholes I encounter almost every day.  So, I asked what it would take to get them to slide over and fill them, apparently, it just takes asking.  They also gave me a number to share so you can call in your pothole issues.
Via a press release from the City of Duluth I had found out that they would be permanently patching 24th Ave West between 5th and 6th Street with concrete.  I wondered what it would take to get them to fill the potholes I have to dodge almost every day that could seriously take an axle off your vehicle.  I asked "who ya gonna call", Pothole Busters, lol.  Besides the responses I got from you about the potholes and how you also tried to avoid them or what potholes were like in your neighborhood, I also got a post from the City with a phone number to call to report potholes that need repair.  It's the same line that you call for both snow and street maintenance issues, 730-5100.  Good to know!
Thank you to the City for taking care of the potholes so quickly after I wrote the blog and for providing the number for all to call if we have issues.
Oh, and here's the before shot of the potholes, the after is above.