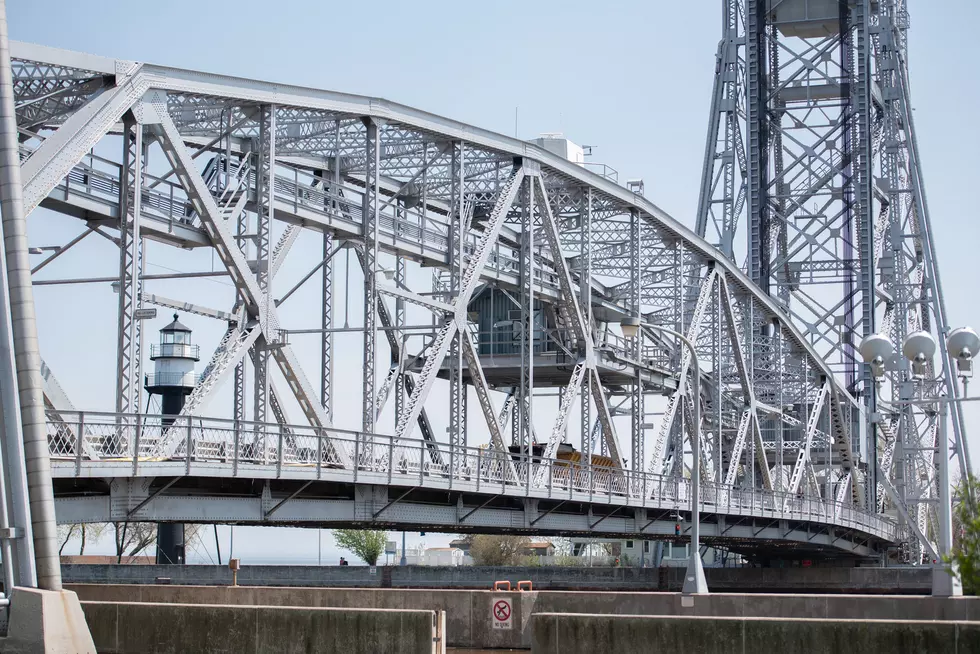 Travel Across Duluth's Aerial Lift Bridge Has Been Restored For The Weekend
Nick Cooper - TSM Duluth
Just in time for the weekend, the City of Duluth has great news for everyone planning to travel into Duluth's Canal Park.  After the first week of scheduled maintenance, traffic across the Aerial Lift Bridge has been restored for the weekend.
However, The City says that maintenance on the bridge will continue on Monday, February 1. The work's timing has not yet been scheduled, but those driving across the bridge once maintenance resumes can expect similar traffic conditions that were in place this week.
Enter your number to get our free mobile app
During the first week of maintenance, traffic was restricted to one lane.  Contractors had to raise the bridge for twenty minutes at a time. After each twenty-minute lift, the bridge was lowered, and traffic was restored for fifteen to twenty minutes before the bridge lifted for another twenty minutes again. It appears that will again be the case again next week and there will again be traffic lights onsite to help control the flow of traffic.
More information will be provided as soon as the City receives a work schedule from the contractor. The sidewalk on the bayside will remain closed until the overall project has been completed
So, enjoy a weekend in Canal Park without being "bridged", and having to deal with the related traffic jams, before maintenance resumes. Remember, you can always check the Duluth Harbor Cam to see if the Aerial Lift Bridge is up or not. Click on the button below to access the Duluth Harbor Cam now.
12 Things That Define Duluth And The Twin Ports