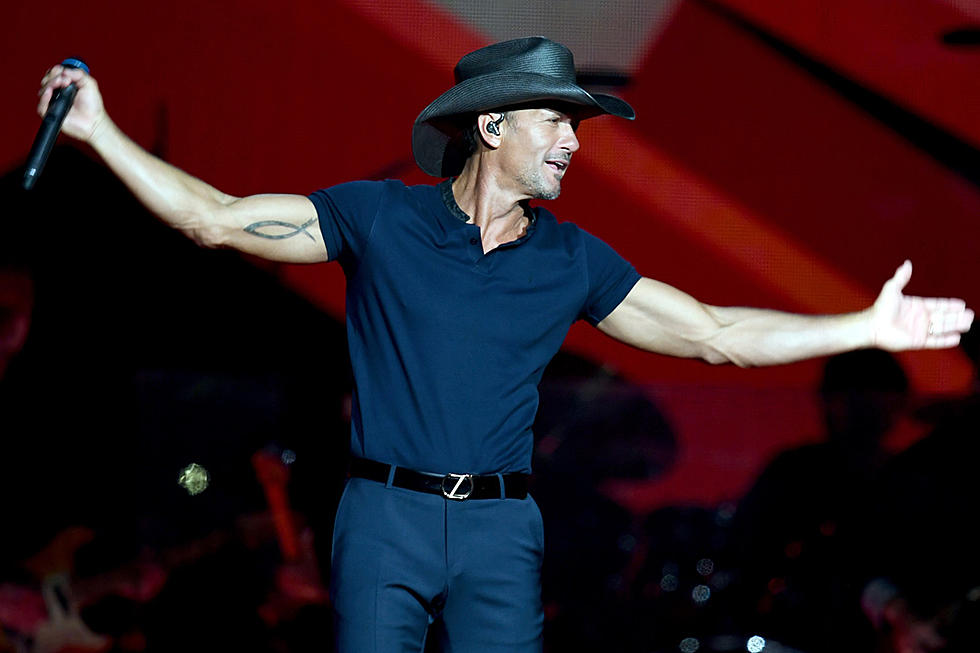 Tim McGraw Gets Spiritual in 'Neon Church' Video [Watch]
Kevin Winter, Getty Images
Tim McGraw's video for single "Neon Church" takes a grave note from the beginning, but—in accordance with the song's title—takes a spiritually uplifiting direction at the end.
The video, directed by Shane Drake, focuses in on the lives of a group of everyday types struggling with everyday situations, who all end up seeking to escape their drudgery at a local bar. What happens at the close of the video isn't to be expected (no spoilers here), but puts a satisfying punctuation on the visual. McGraw anchors the narrative, singing his heart out in a pew with strands of neon lights backing him.
McGraw, who released an equally dramatic lyric video to the song last month, first put out "Neon Church" and another song titled "Thought About You" on Oct. 4. He's giving fans a peek at a new album in the works, although he has not revealed too many details of the project to date. He tells Taste of Country Nights host Sam Alex that his wife, Faith Hill, gave "Neon Church" her seal of approval.
"She's got a lot of favorites on the record we are working on, but this is one that she really gravitated to," McGraw states. "She didn't have any complaints with this being the first single."
Tim McGraw Has One of the Best Albums of the 2000s!