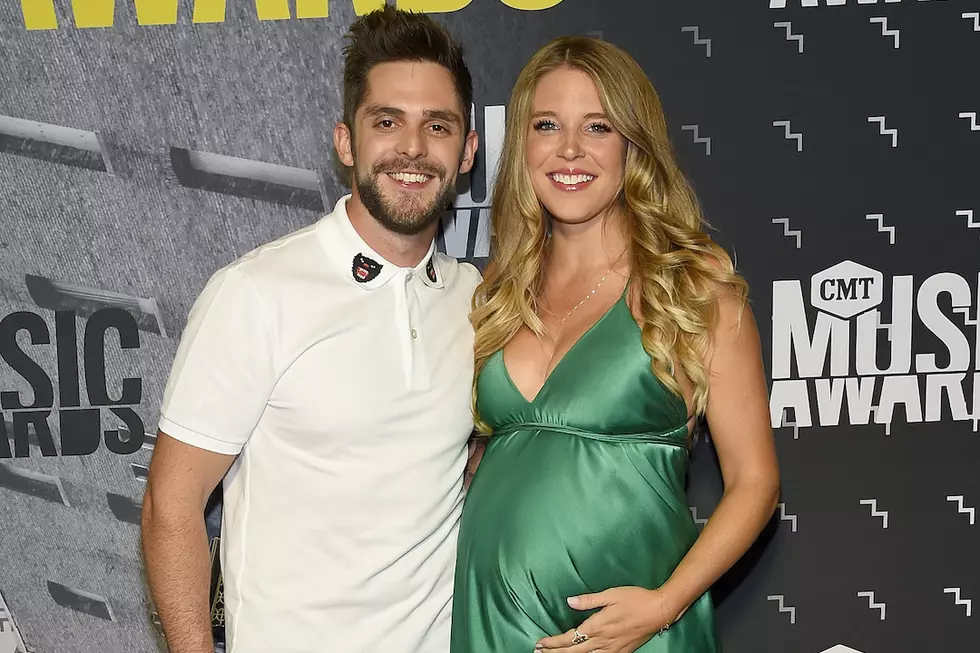 Thomas Rhett's Daughter Willa Loves Being a Big Sister
Michael Loccisano, Getty Images
A new baby in the house is a big adjustment for everyone in the family, regardless of age. However, Thomas Rhett couldn't be more proud of how his 22-month-old daughter, Willa Gray, is handing the birth of her new baby sister, Ada James, who was born in August.
"For two weeks, [Willa] was like, 'Who is this person who came in and took some of the attention away from me?'" Rhett told People in an exclusive interview. "But now she's super protective of Ada and is just turning into an amazing big sister."
Willa -- whom Rhett and his wife Lauren Akins adopted from Uganda in May following a lengthy and emotionally taxing process -- deserves a medal for flexibility, as this isn't the only transition she's adjusting to. Just recently, the little girl also started her first official day of school.
Thomas Rhett's Baby Girl Is So Photogenic!
"She didn't care," Rhett told People of Willa's first day. "I don't think she even turned around and looked at us before we left."
Sounds as if Willa is a pro at adaptability -- a quality her dad also seems to have a knack for. His genre-blending album, Life Changes, became the first country album in 2017 to hit No. 1 on the Billboard 200 this week.
Rhett, who has successfully melded various influences into his country roots, dabbled into the realm of EDM with the album's song "Leave Right Now," a move he admitted he knew was going to cause chatter.
"I'm pretty sure that when this album comes out, I'm probably going to get a ton of comments on the song 'Leave Right Now' because it is so progressive," he admitted to Taste of Country and other media prior to the album's release. Rhett co-wrote the song with L.A.-based writers Julian Bunetta, Edward Drewett and John Henry Ryan at a time when he was listening to the Chainsmokers frequently "and was obsessed with that kind of music and the way it made me feel," he explains.
These Pictures Prove Thomas and Wife Lauren Are Meant to Be
We Promise You've Never Seen a Cover Quite Like This!