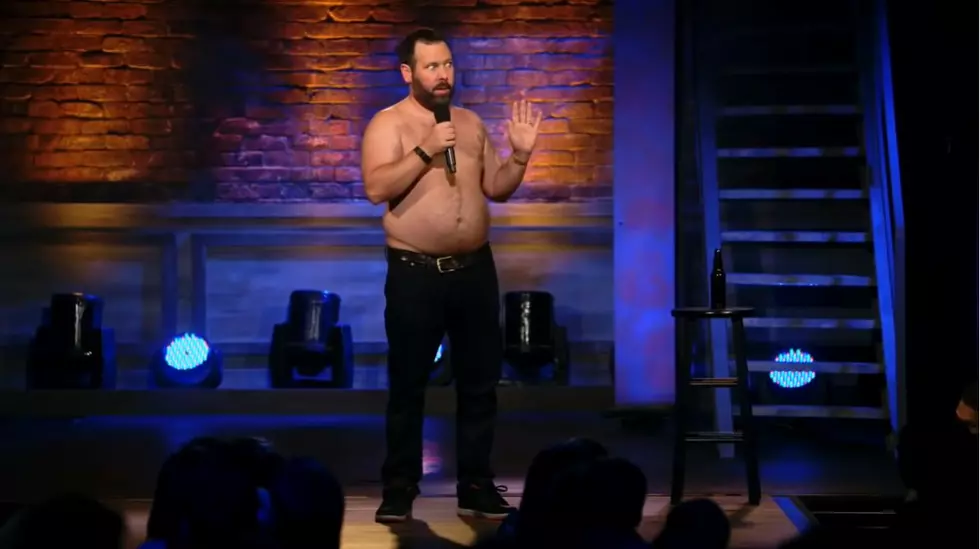 Things To Know Before Bert Kreischer's The Berty Boy Tour Relapse Comes To Duluth
Bert Kreischer via YouTube
Get ready for some big belly laughs when one of the nation's top comics makes a stop in Duluth this November.
From hosting several podcasts with big named comedians like '2 Bears 1 Cave' with Tom Segura, 'Bill and Bert' with Bill Burr, and producing and hosting 'Bertcast', to being an author, and to being a renowned stand-up comedian, Bert does a lot.
Bert is bringing his 'The Berty Boy Tour Relapse' to the Duluth Entertainment Convention Center's Symphony Hall on Tuesday, November 15th, 2022. There will be two shows that night: one at 7 pm and one at 9:30 pm. You can get your tickets through Ticketmaster here, however, it looks like there are limited tickets available for his 7 pm show.
What I like about Bert is he brings his unique brand of comedy, which interweaves party-boy antics with humorous anecdotes about family and fatherhood. I always get a good belly laugh whenever I listen to one of his podcasts or his stand-up specials.
He also had to cancel his North Dakota stop due to the weather yesterday (11/10/22).
Of course, hilarity ensued due to his tour bus getting stuck (heads up, there is some drinking and language in the clip):
So if you're curious, here are some things to expect while seeing Bert on tour (another heads up, the clips will contain some language):
He is the "Machine"
Probably one of his most iconic sets. The story that involves the Russian Mafia and he earned the nickname "The Machine".
He will take his shirt off
I don't know how else to explain this one. It's his thing and he'll most likely do it.
His laugh is contagious, be prepared
I know these are clips from his podcast, but for a comedian, he has one contagious laugh that will get you going.
Have fun
With any show, go sit back, relax, and have some fun.
He also has a new movie coming out, based on one of his most iconic sets:
LOOK: 15 Discontinued McDonald's Menu Items
KEEP READING: See the richest person in every state