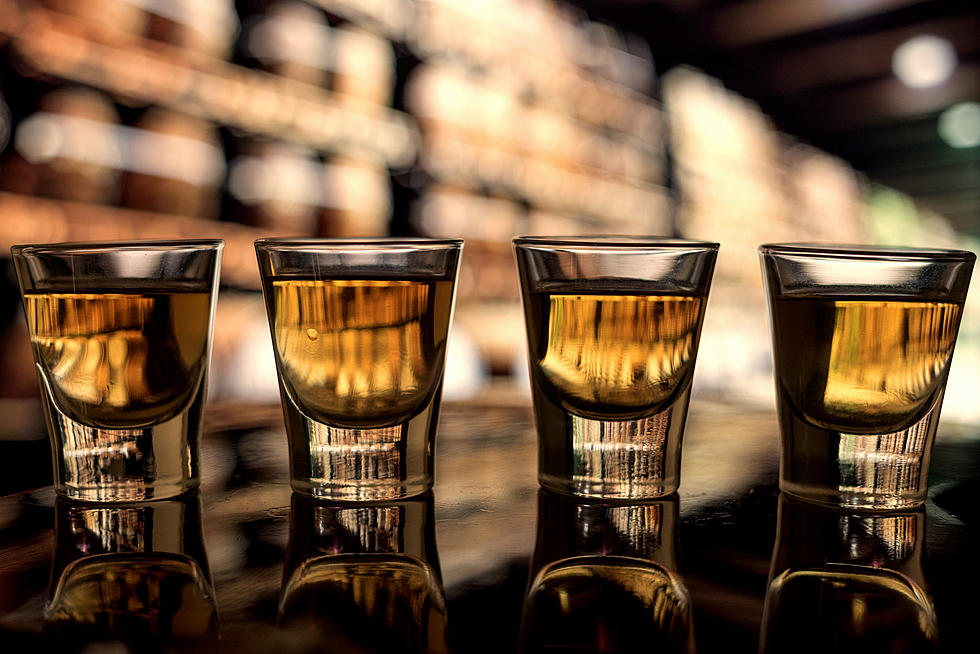 These Minnesota Whiskeys Make Great Christmas Gifts
Richard_Lawrence_Photo
Whiskey, or Whisky, is a great alcohol choice as it's versatile enough with mixers that it can be made to fit just about anyone's taste buds.  I bring up whiskey or bourbons as a gift for Christmas more in the sense of bringing a bottle to a party you might be attending.
This is always a good idea as in most cases, your host will put it out and you can enjoy it too.  Though, be prepared, I have brought good bottles and had them promptly stored away in the host's cupboard.  Still, my mother taught me to bring a token of appreciation for being invited over, and whiskey is usually an easy win as a "thanks for choosing to put up with me" gift.
If you are attending a Christmas party or just want to give the belly warming gift of distilled goodness to someone who will appreciate it, consider a Minnesota made whiskey.  There are plenty of options out there now, and most decent sized liquor stores will at least stock a few of them, or even have a "Minnesota" section.  Here are a few to look for:
DULUTH WHISKEY
I've sampled and in some cases shared whole bottles of whiskey from Duluth Whiskey.  For the price point and what you get, it's not a bad way to go, especially if you're on a gift giving budget.  Their Honey Whiskey is smooth and is great on it's own or on the rocks, but also mixes well with several sodas.  Try it with Mountain Dew and some kind of lemon-lime soda for an almost too smooth cocktail.  They also offer Cider Whiskey and a Mint Whiskey and I highly suggest only going for the Mint if you know your gift receiver is a fan of that flavor.  It's my least favorite of their current line-up, and I'm usually into minty things.
STUDIO DISTILLING
Located in St. Paul, Studio Distilling has several whiskey options for you to consider as gifts.  What's great is, if you can't find their brand at a liquor store close to you, they will ship it as well.  Studio offers a Rye Malt Whiskey, Bourbon Whiskey, Masala Chai Whiskey, a couple of others to check out, and my personal favorite, their Coffee and Chocolate Whiskey.  That last one on the rocks is great to enjoy with a good cigar.
11 WELLS SPIRITS
Also located in St. Paul, 11 Wells has whiskey options that are fully made in Minnesota with the addition of the ingredients coming from farmers there too.  It's kind of a like a farm-to-bottle type thing, if we're talking like the hipsters.  From Barrel-Aged to Wheat, Rye, and even Single Malt Whiskeys, they have your taste buds covered.  Try their Bourbon Whiskey if you or your host are a fan of Old Fashioned cocktails like I am.
PANTHER DISTILLERY
Founded in 2010 and located in Osakis, Panther Distillery is a Minnesota brand to check out for the straight bourbon fan in your life.  Their St. Paul and Ordeal Straight Bourbons are bold enough to grab you at the start, but go down quite smooth.  Both are also great on the rocks with a cigar, or pair well with just a hint of Coke soda.  Panther also offers Maple and Honey flavors, and their Minnesota 14 Whiskey, which is aged four years.
There a many other options out there for Minnesota based choices, but these are brands I have personally tried, and can vouch for.  If not to give as a gift, check out some of these Minnesota based spirits yourself and tell me what you think.  For me, as much as I have my big name brand favorites, it's nice to keep some of my alcohol purchases at least kind of local to me.