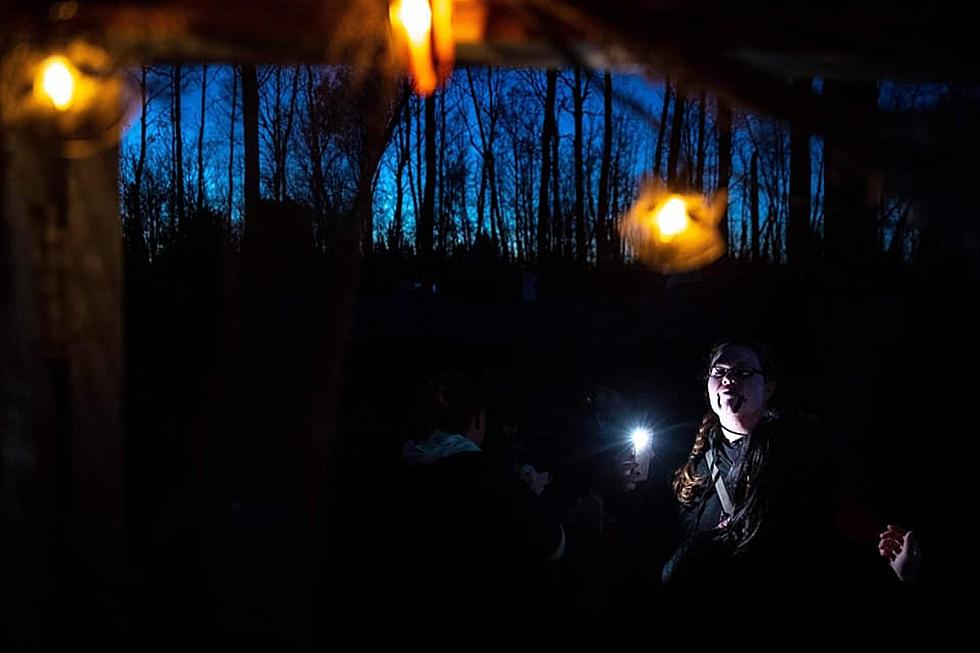 The Haunted Forest In Saginaw Returning For 2021
Courtesy of Haunted Forest via Facebook
Take it from me: this is one of the coolest haunted attractions in the Northland! The Haunted Forest is officially coming back for Halloween season this year.
The attraction is located in Saginaw and it is super spooky! I first heard about it a few years back and have been every year since. The name speaks for itself: you walk through wooded areas and encounter all things scary and creepy along the way.
The Haunted Ship is also back this year. I reached out to organizers of the event in August because I was excited to find out if they were coming back or not. It turns out, after a few years hiatus, the popular attraction is coming back in 2021.
In case you didn't know, the Haunted Ship has been on hiatus because of a slip and seawall project. Displacement from this project was the reason for the cancellation the following year. Last year, the event was cancelled because of the pandemic.
Now, the Haunted Forest will be joining the Haunted Ship on the list of attractions happening for the 2021 Halloween season. The Haunted Forest is located at 7187 Saginaw Road.
The attraction kicks off on Friday, October 8th. It will continue on the 9th and 10th that weekend. It will continue every Friday, Saturday and Sunday for the rest of the month. The attraction will be open from 7 p.m. to 10 p.m. each night.
There will be a special black-out night on Saturday, October 30th for kids thirteen years and older from 9 p.m. to 11 p.m. On the following Sunday, Halloween day, there will be a special trick-or-treating event for kids twelve and younger. This will take place from 2 p.m. to 5 p.m.
Tickets will cost $15 bucks for adults, which is kids thirteen years old and up in this instance. Kids twelve years and younger can get in for $10 bucks. If you bring a non-perishable food item, you get a dollar off.
This is the eighth year for the Haunted Forest. All proceeds from the event benefit local charities in the area, which is really cool. Trust me when I say it is a really fun attraction and even better knowing the money goes to a good cause.
SWEET: Here are the most popular Halloween candies
16 Phases Of Going Through A Haunted Attraction
Going to haunted attractions is one of the best parts of fall and Halloween! Anyone that has been to one knows that there are different phases to going through a haunted attraction. All of them include being at least a little scared!
10 Very Minnesotan Halloween Costumes