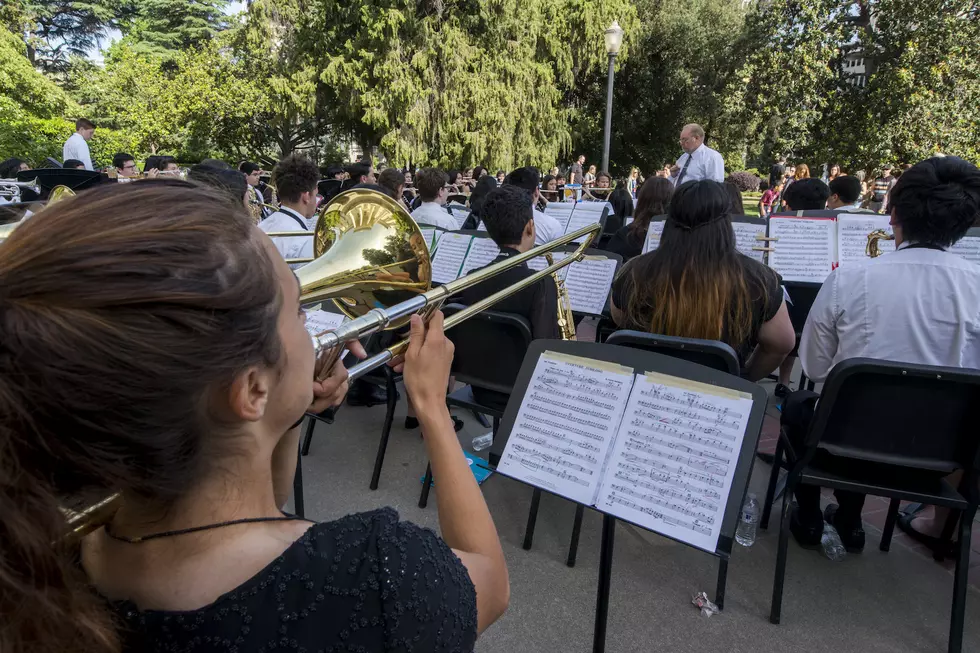 Students Studying Fine Arts Are Encouraged To Apply For A Bluebird Foundation Grant
Brian Baer /Getty Images for NAMM
As a parent, I was constantly looking for additional scholarships and grants for my daughter to apply for to help with the cost of college.  Here's one that you should pass on to a student that is pursuing a career in the area of the Fine Arts.  It's through the Bluebird Foundation and the deadline to apply is April 28.
You may have heard of the Bluebird Foundation but don't know what the organization does for our community. It's a non-profit started by founder, Tracy Lundeen.  He credits his mother for encouraging his gift and love of music and for instilling the importance of children pursuing their dreams for the inspiration of the foundation.
According to the Bluebird website, their mission is "to be an advocate for area youth in the performing arts and to create awareness of the power of the arts to enhance self esteem, to increase understanding of others, and to improve academic performance".
They allow area high school aged students from all schools and those being home-schooled to apply for various grants to help in furthering their talents in the areas of theater, dance, vocal and instrumental music.  They offer scholarships up to $1000 annually in May and November.  Deadline to apply for the upcoming distribution of grants is April 28 with the announcement of the winners at an awards ceremony May 2, 2pm at the Clyde Iron Works, 2920 W Michigan Street in Duluth.
Contact the Bluebird Foundation at 218.727.1177 for further questions or to make a monetary donation.