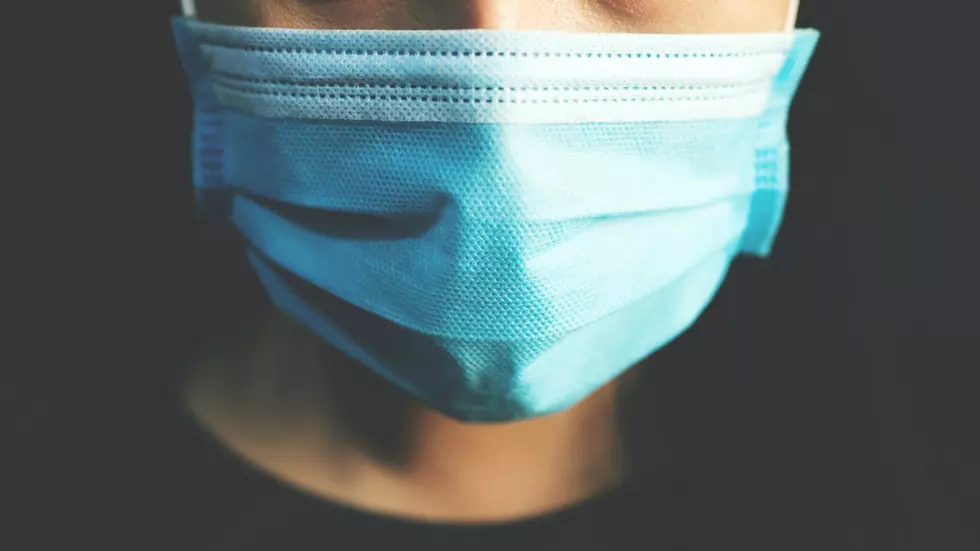 St. Louis County Recommends Masks As COVID-Level Rises To 'High'
It's not over 'til it's over.  The St. Louis County Public Health Department has increased the COVID-19 Community Level to a new level and has also issued a new guidance on masking in public, indoor spaces.
On Friday, May 20, the COVID-19 Community Level for St. Louis County was increased to 'high'.  The decision to raise this level was made by reviewing the following three factors - as determined by the Centers for Disease Control:
New COVID-19 hospital admissions per 100,000 population in the past week
The percent of staffed inpatient beds occupied by COVID-19 patients
Total new COVID-19 cases per 100,000 population in the past week
Reviewing local numbers, St. Louis County is averaging 112 reported confirmed cases per day over the last week.  This represents the highest it's been since mid-February.
One of the elements that's exasperating COVID-numbers is the migration towards personal or in-house tests rather than those attained at a public health setting.  Many people - if not most - who self-test at home aren't reporting positives;  those positive COVID-19 results that remain unreported to county health officials never make their way into the public counted numbers.
With a 'high' Community Level comes the recommendation by the county for face masks to be work in indoor public spaces.  It's worth noting that this is not a requirement at this time, only a recommendation.
People who are considered 'high risk' for developing serious complications from COVID-19 should talk to their healthcare provider to see if they should be taking additional precautions.
Other recommendations from St. Louis County Public Health are to get tested if symptomatic or exposed to a confirmed case.  Additionally, everyone is asked to stay up to date with COVID-19 vaccines and boosters.
St. Louis County is recommending masks be worn inside all county buildings - for both staff and visitors - beginning May 23.
Things To Do Before + After Getting The COVID Vaccine
A variety of things to do to get ready for the COVID-19 vaccine as well as some considerations to take afterwards.
What Do I Do If I Lose My COVID-19 Vaccination Card?
When you get your COVID-19 vaccine, you're handed a card that details the date, manufacturer variety, and location of your dose. If you're getting one of the two-dose vaccines (Pfizer or Moderna), you'll need that card to coordinate your second and final dose. But even with the one-dose Johnson & Johnson vaccine and even after getting the second shot, you'll need to keep that card in a safe place.
While nationwide vaccine mandates aren't a thing at the present time, there are a variety of times you might need that card even after completing the vaccine process. Many schools (primary, secondary, and higher education) are requiring the COVID-19 vaccine similar to other vaccinations. Additionally, some entertainment venues and mass transportation are requiring either proof of a negative COVID test or the vaccine card.
Answers to 25 common COVID-19 vaccine questions
Vaccinations for COVID-19 began being administered in the U.S. on Dec. 14, 2020. The quick rollout came a little more than a year after the virus was first identified in November 2019. The impressive speed with which vaccines were developed has also left a lot of people with a lot of questions. The questions range from the practical—how will I get vaccinated?—to the scientific—how do these vaccines even work?
Keep reading to discover answers to 25 common COVID-19 vaccine questions.