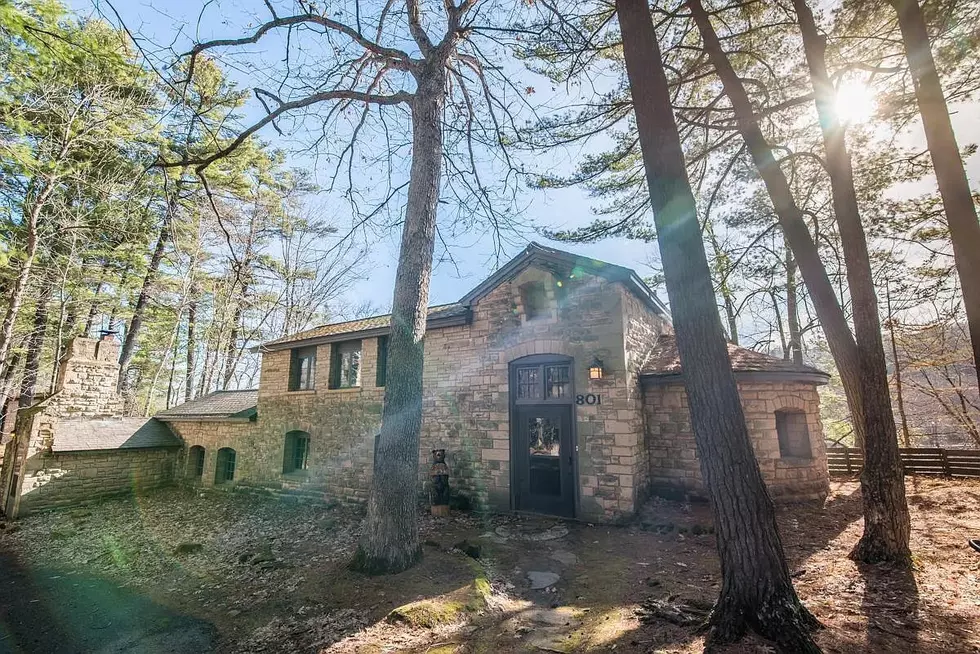 Castle On The St. Croix River Hits The Market In Minnesota
Joshua Schrock, Rize Realty; NorthStar MLS #6245609
All I can say about this one is WOW! A castle has hit the market in Minnesota and as if that wasn't amazing enough, it also sits right along the St. Croix. It's a home fit for a queen or a king.
This is one of many unique listings to hit the market recently. A unique listing went up in Mount Pleasant, Wisconsin this month. The home is a Frank Lloyd Wright home and one of the largest ones he worked on back in the day.
Within days of that listing came another one, which is also unique but in a much different way. A "hobbit" home went up for sale, also in Wisconsin. It truly is unlike any other home I have ever seen and gives off majestic forest vibes.
This castle also gives off majestic vibes and with one look, you will be able to see why! The home just hit the market this month and is located just a short walk from Marine on St. Croix. It has four bedrooms and three bathrooms.
The home also sits at just under four-thousand square feet, according to the listing on Zillow. Another cool feature? The entire home was quarried on site, which gives it yet another unique traits other than being a real-life castle.
The home's big selling point is the views you get on the river, which you are as close to as possible. In fact, the entire backyard and backside of the home overlooks it. Every inch of the home also makes you feel like you are living like royalty in this unique property.
It is just under two-million dollars. If that isn't in the budget, you can at least take a look at this incredible and cool home. Take a tour below:
Castle On The Water Hits Minnesota Market
Sold! The Historic Cutler Mansion in Duluth Originally Listed For $849,900
Featuring a limestone facade and a castle-like appearance, one of the most recognizable homes in Duluth is the Cuter Mansion. In April, 2022, this historic home went on the market for just under $1 million.
Dwight Cutler, a building materials mogul, obviously spared no expense when commissioning the construction of this residence, which was built in 1912. The exterior stone was quarried from Lake Erie's Kelly Island and the woodwork throughout was skillfully crafted.
The mansion features 8,484 square feet including 12 bedrooms and 7 baths on a large, treed, corner lot. It also provides 4 attached garage spaces.
What's interesting about this listing is that it could be a revenue generator for the new owner. It was built as a single-family residence, but has since been converted into a four-plex. Each unit of the four-plex features large living spaces, spacious bedrooms, full kitchens, and private laundries. It also provides gorgeous common spaces.
While the home was being used as a rental, but it could also be used as a multigenerational home, possibly a bed and breakfast, or even converted back into a single-family home.
There are a lot of great options for the new owner, who closed on the home on 8/26/2022. The Cutler Mansion was originally listed for $849,900, but ultimately sold for less.
Take a look through this historic property, the sale price is shown on the last picture.