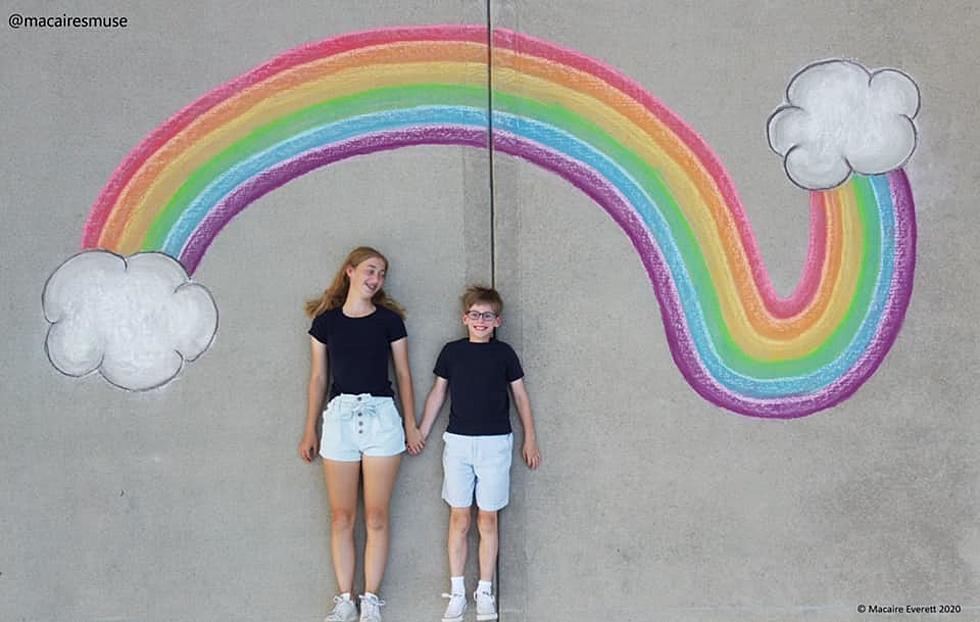 Sister And Brother Create Fun Pandemic Chalk Art
Instagram: @macairesmuse used by permission Christine Everett
14-year-old Macaire and her brother Camden weren't going to school because of the stay at home orders, so Macaire came up with an idea to spend her time.
She would challenge herself for 100 days with 100 chalk drawings. These are different chalk drawings, they include her brother in the art. I have been talking with Macaire and Camden's Mom Christine, and she said Macaire said she was going to make 100 drawings in 100 days in a row. On July 4th of this year, she reached that goal but kept going.
Christine says the two of them brainstorm every day at the dinner table as to what is going to be drawn the next day. She says Camden likes sports and adventures involving. Macaire draws it, Mom helps figure out the clothing, Camden poses, then Dad takes a picture with a drone, and then power washes the driveway so there is a clean slate for the next day. Christine says many of the places that Macaire draws are places Camden wants to go.
The family lives in Libertyville, Illinois and Christine says with her and her husband working at home and had to put in a full day, so they told the kids when they were done with their remote learning, they had to find something to do. Macaire went into the garage and got some old chalk that was leftover from the year before and started drawing. In the news report below Macaire said they were just drawings, but once she put her brother in them, they were art. The kids are enjoying some world recognition since pictures of their art went viral.
Thank you to Christine and her family for providing the pictures and the information for this article.
Enter your number to get our free mobile app
Macaire and Camden Chalk Drawings