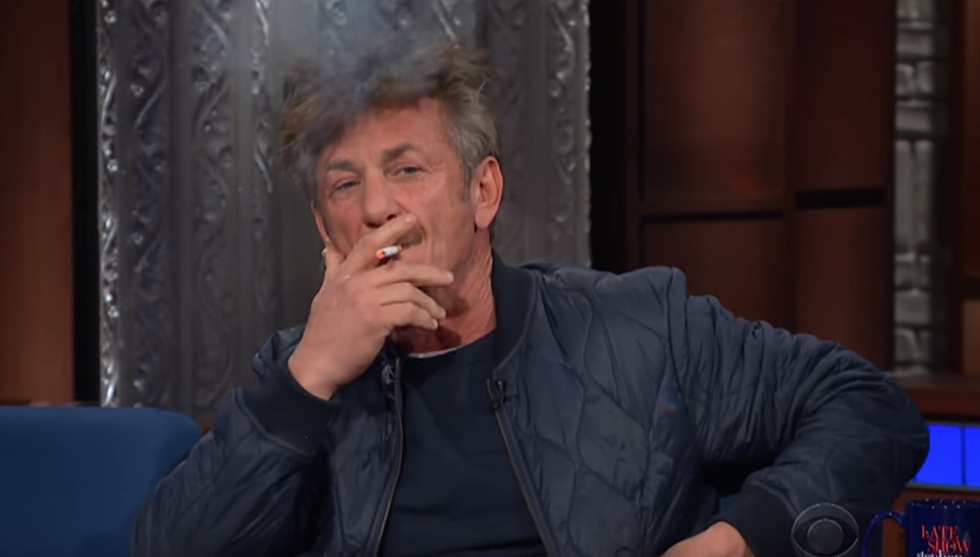 Sean Penn Smokes During Late Show, George W. Bush Dances Up A Storm [VIDEO]
The Late Show With Stephen Colbert via YouTube
There's a couple bizarre videos this morning that I felt the need to share.  First let's talk about Sean Penn.  He's kind of gone off the rails lately, saying he doesn't have passion for acting anymore as he's been out promoting his novel "Bob Honey Just Do Stuff." Then he lights up two cigarettes during his interview with Stephen Colbert.
And not only was he smoking, he was also on ambien, (the sleep drug), and appeared to be quite sedated.
Then onto happier news this morning, George W. Bush was tearing up the dance floor at his nephew's wedding in Colorado Springs, Colorado this weekend.  You can see him dancing and having a good time with the bride for "You Spin Me Round." Apparently he even tried to start a conga line at one point in the evening.
Well there you have it, two videos that are definitely worth watching this morning!