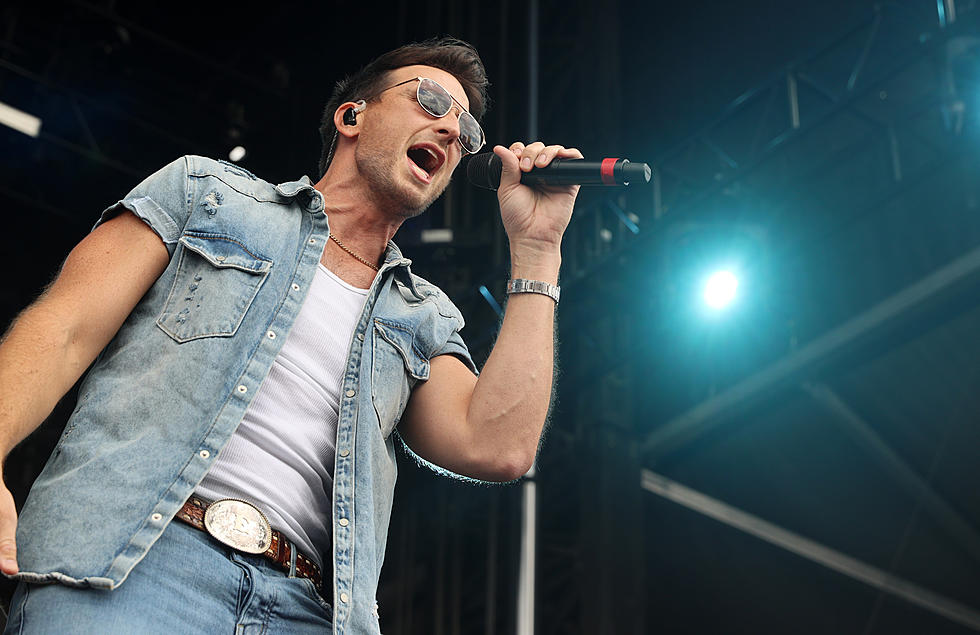 Russell Dickerson Headed To Minnesota On 2022 Headlining Tour
Mat Hayward, Getty Images
Russell Dickerson is about to have a big year: he just announced a headlining tour taking him all over the country next year!
The country star has already had a big few years, despite the COVID-19 pandemic. He became a dad in late 2020 and has continued his hot streak pumping out hit song after hit song. He currently has a song climbing the charts called Home Sweet, which is another sweet love song.
This isn't his first time in Minnesota either. You may remember him visiting the Twin Ports a few years back. He toured with Thomas Rhett and Ryan Hurd back when he was just getting started in his career. Fast forward to now, he's had a string of huge hits and is on his way to becoming a massive superstar.
If you missed him in the Twin Ports the first time around, now is your chance to see him in person. He just announced his All Yours, All Night Tour, which will take him to a handful of states at the beginning of the new year!
The tour will stop in Minneapolis on Thursday, February 17th. He will be playing the Fillmore, a good-sized venue to see the country star. The venue is general admission standing room.
Tickets for the show are just $25 bucks and go up to $45 dollars depending on which type of ticket you purchase. They go on sale on Friday, November 19th at 10 a.m. our time. If you want them, grab them right when they go on sale because they will likely go fast.
Doors open at 6 p.m. and the show starts at 7 p.m. As mentioned, the show is standing room only so you will want to get there when doors open to get a good seat. It should be noted that this show is eighteen plus, meaning anyone under eighteen years old cannot attend.
There are COVID-19 precautions in place. Similar to other shows, you will be required to show proof of vaccination at the door or have a negative COVID-19 test from forty-eight to seventy-two hours prior to the show. Masks are also encouraged.
The Fillmore is located at 505 5th Street North in Minneapolis. That is about two hours from the Twin Ports if you feel like taking a little road trip. Make sure to read up on all requirements of the show prior to arriving so you can be prepared.
Chris Lane will also be playing the venue early next year, as he also recently announced a headlining tour that will take him to Minnesota. Morgan Wallen also announced a major headlining tour this week.
On Monday, he announced his large arena tour that will take him all over the country. Sadly, he won't be coming to Minnesota but he will be headed to a bunch of other places nearby if you want to take a little road trip.
These are just two examples of many of country shows coming to Minnesota in the near future. We are tracking all of them for you with our concert calendar so you can keep up!
The Best Country Singer From Every State
Some states, like Oklahoma and Texas, are loaded with famous country singers. Others, like Nevada and Maine, are still looking for a real breakthrough artist. See the best and most successful country music artist from all 50 states, starting with
Hank Williams
and Alabama.
10 Things To Know About Minnesota's Rising Country Star Caitlyn Smith