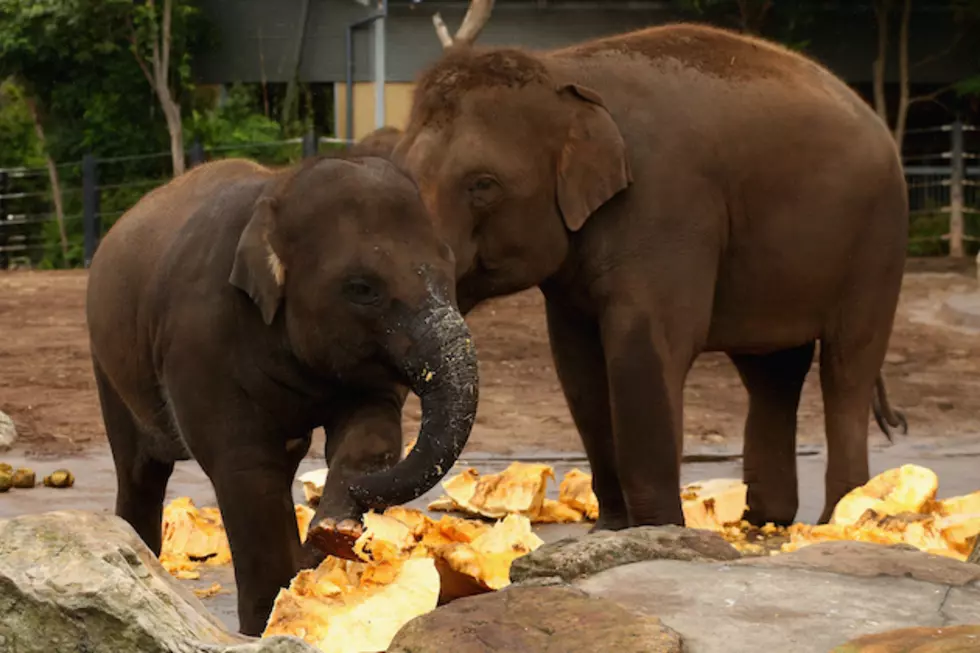 Ringling Brothers Circus Retires ALL Their Elephants In May
Cameron Spencer/Getty Images
My mother use to bring me to what I consider a true circus experience when I was young.  It was in Cloquet and under an actual big top tent that the elephants helped to raise.  I've seen the circus at the DECC several times and while it's entertaining, it somehow lacks the enchantment of being under a tent.
I want to preface this blog.  I know this topic is two sided and I always try to see both sides.  I am a total animal lover and would never, ever want to see any animal abused, neglected or over worked.  I also admit that I am not knowledgable of how the elephants that belong to a circus are treated.  But, one of my favorite things at a circus is the animals.  The elephants, dogs, bears and the orangutans.  Love them all. I even got to start the circus once with a ride from behind the curtain to the main ring.  He was large, amazing and not that much fun to pet. (they have super big wiry hairs).
Soon, you can strike elephants from the list.  At least where the Ringling Brothers and Barnum & Bailey Circus is concerned. It was announced that they are retiring all of their touring elephants this May, which is about a year and half earlier than they had planned.  There are 11 elephants that are currently on tour and the plan was to retire the herd in 2018.  But, with growing criticism from animal rights activists and the government passing laws to address animal cruelty, they are going to do it in May.
The parent company of the circus owns  200 acres in Florida with a Center for Elephant Conservation on it and that's where the retired elephants will be brought.