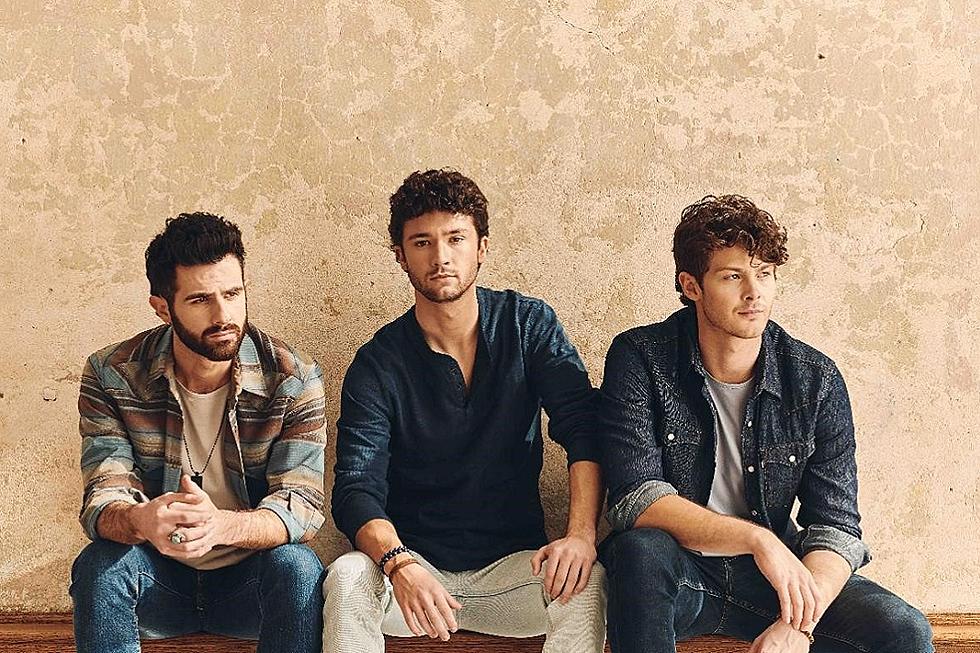 Restless Road Share What Kane Brown Taught Them About Touring
Matthew Berinato
Country music trio Restless Road not only opened for Kane Brown on his recent Blessed & Free headlining arena tour, but they were also constantly backstage, watching their tour boss like a hawk.
"The one thing that I feel like we all took away from Kane's shows was just his nonstop energy," explains Restless Road's Colton Pack during a recent interview with Taste of Country. "At the beginning of most of his shows, he tells the fans that the more energy they bring, the more he would feed off that. I just feel like Kane's shows were just nonstop and action-packed. Every show got your blood pumping. And I feel like that is the kind of style that we want to bring."
Certainly, that's the plan as the country trio made up of Pack, Garrett Nichols and Zach Beeken currently find themselves out on their very first headlining tour.
"I think from the first show to the last one, it really felt like we were starting to get into our stride, and we were really getting comfortable and really just getting to the point where we weren't nervous or overthinking anything anymore," says Beeken about their time touring with Brown. "We were just really enjoying it and connecting with fans."
And while the group has long had a close connection to the fans virtually, they are now hoping to add to that connection in person and at their shows.
"We're going to have so much more time now on stage, which will give fans a lot more of an opportunity to get to know us a little more," says Beeken of the tour that will also include openers Kat & Alex. "Things are just going to feel a little more personal."
It's yet another thing the talented singers learned from Brown.
"Throughout his show, you get a really good sense of who Kane is," adds Beeken about Brown, who signed Restless Road as the first act on his 1021 Entertainment label in 2020. "He strips it down and kind of tells you a little bit about his upbringing and his life, and fans leave feeling like Kane Brown is their friend. You pretty much know everything about him. So that's something that we're looking forward to doing, too."
That connection will be made even stronger via meet and greets in each city, something that have been few and far between due to COVID-19 restrictions.
"When we first started touring back in 2020, not a whole lot of people knew who we were," Pack states. "Then we started to amass this massive social media following and people started recognizing our songs and started coming to watch us on the road. But then COVID hit. So honestly, we're so excited to have meet and greets and meet our fans in person. It's something that's really important to us, to make that connection with our fans."
See the Most Played Country Song from the Year You Were Born
Who had the most played country song during the year you were born? This list is a fascinating time capsule of prevalent trends from every decade in American history. Scroll through to find your birth year and then click to listen. Some of these songs have been lost through the years, many of them for good reason!