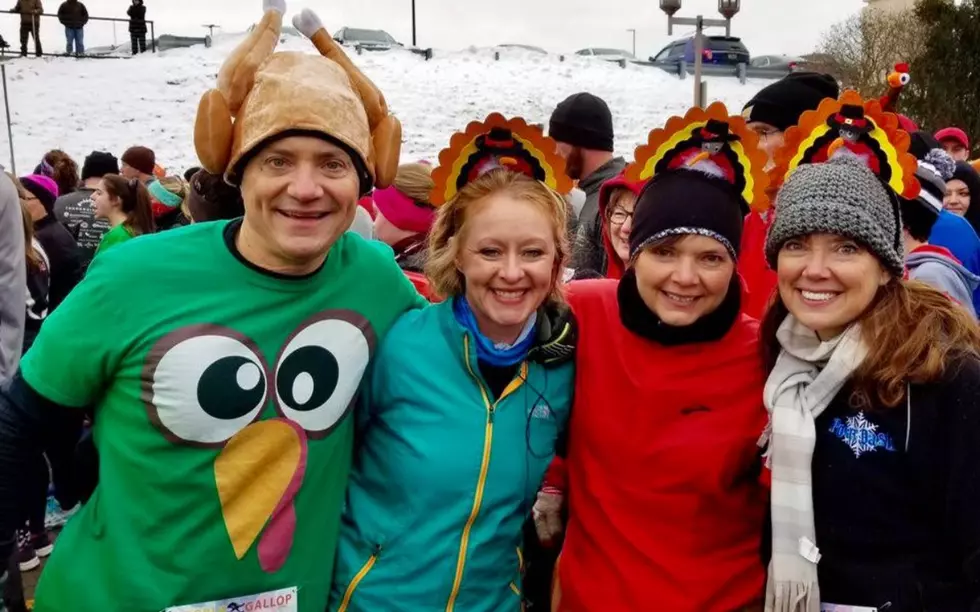 Registration Is Still Open For Duluth's Gobble Gallop
Thanksgiving morning 5k events have become more and more popular.  A perfect example is the Gobble Gallop in Duluth and registration is still open.
I've run every Gobble Gallop and I remember the first one had hundreds of runners and now thousands of runners participate on a really fun morning which includes a race for kids, a one mile run, and an event for runners with strollers.
Thanksgiving is November 28 this year and here is the race day schedule:
9:00 AM – Gobble Giddy Up! Kids' Run
9:10 AM – Tough Turkey 1M Run
9:30 AM – Gobble Gallop 5K Run/Walk
9:35 AM – Running Strollers Wave for 5K
10:30 AM – Prize raffles and awards will be presented in Duluth Running Co.
All three races will once again run through downtown Duluth. Each event begins and ends near 12 Avenue East, about 150 yards east of the Duluth Running Co., going west on Superior Street on an out-and-back course.
Parking is available in the lot on London Road, with other parking available along avenues and other lots.
Follow the link below for complete details and to register.