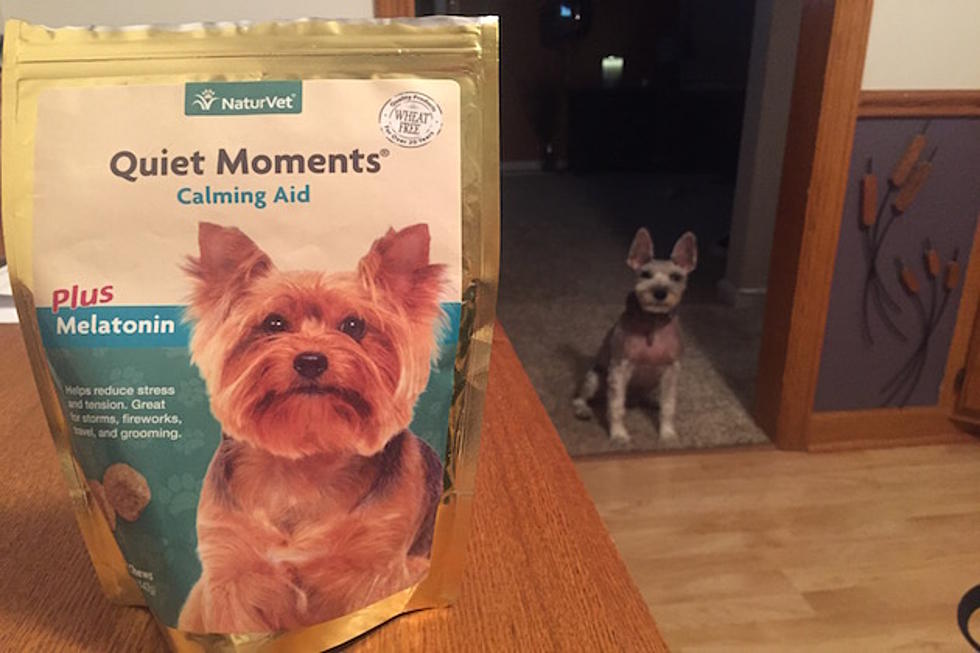 Quiet Moments Calming Dog Treat Review and Important Lesson Learned
Cathy Kates
My friend Sandy in FL told me about these Quiet Moments calming treats and swore they worked.  I had looked at the local department stores we frequent and couldn't find it.  I figured I'd have to go to a local pet specialty store, but before we did we were camping and ran across a pet store that had them.  My experience is a review that will lend as a warning.
First, I want you to know I'm not dissing on our local pet stores, I hadn't visited them before we ran into Chuck & Don's in Coon Rapids, so to be fair, they may sell them as well.
Homie and I had wanted lunch and decided on a restaurant that we don't have around the Northland, Potbellies.  Just down from the sandwich shop I saw Chuck & Don's and that triggered the thought that I was still in need of purchasing the calming treats so we wandered over.
Some dogs have anxiety when it comes to traveling in the car, going to the vet or groomers or if they hear thunder.  We needed the calming treats just to slow our little guy down once in a while, he's so very high strung 24/7.  The young man at the shop showed us where the treats were and turned out it was the exact brand my friend Sandy had so we picked up a bag.  Later that evening at the campground we decided to give Bauer a calming treat and see how it went.  Well, apparently it didn't go fast enough for us, he was racing around the camper soooooo, we gave him a second treat and headed out to the campfire.
He was on the chain and it wasn't long until he was on his hinders wanting to sit in my lap.  As soon as I lifted him up, he snuggled in and "thunk", his head was tucked in under my chin.  That doesn't happen often, he's just a wiggle worm!  A dog barked in a nearby campsite, usually he's all over that immediately.  Standing up, craning his neck to see where the bark was coming from and waiting to retaliate with a bar of his own, but not after these calming chews.  Instead, the dog barked and about 1 minute later he slowly raised his head and looked in the direction of the barker, lol. Another unusual personality trait that we saw after the chews was he wanted to sit on Homie (my husband's lap).  Which Homie wasn't that thrilled with, but it sure was cute.  He was our slo-mo dog that night!
So, yeah they definitely work, but from now on I will stick to the recommended dose based on their weight, just one chewy treat.  I only wanted to mellow him out, not alter his mannerisms.  I'm so excited that we've found this product, two thumbs up!  We're definitely going to give Bauer one before car rides and going to the groomer.