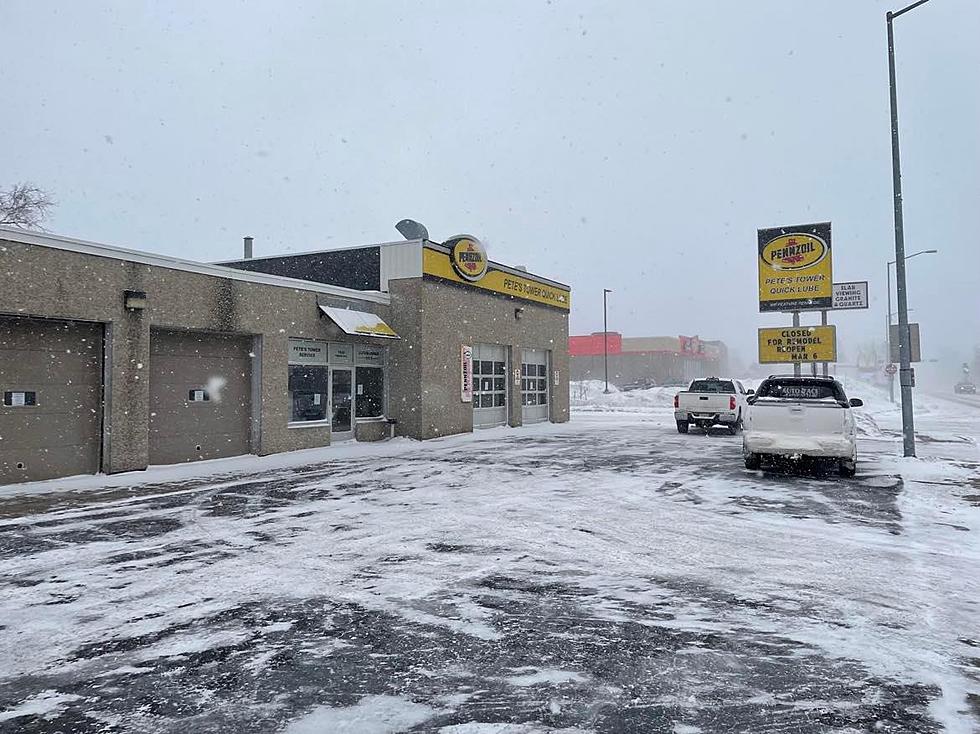 Popular Duluth Business Opening Second Location In Superior
Ken Hayes
In March, a bustling Duluth business will open a new location on Tower Avenue in Superior. The deal has been in the works for nearly a year.
The owners of Auto Ace Express Lube have purchased the former Pete's Tower Quick Lube at 1928 Tower Avenue in Superior. Both businesses will now be under the ownership of the Amatuzio family, who also founded Amsoil in Superior.
Pete's Tower Quick Lube opened in the 1990s. Pete's Tire and Service started back in 1948 with a repair shop before expanding into the quick lube business.
The Tower Avenue location is currently closed for remodeling, and they are targeting the date of March 6th for being open to customers for the tire and repair section. The oil change bays will be open later in March.
I met with Auto Ace Express Lube General Manager Pete Popoe today and got some details of the changes coming.
Right now it's all about cleaning up the space. We've pressure washed the walls four time in the tire & service side. We'll be rebranding the interior and remodeling the equipment and bringing everything up to the standards we have in place at our Kenwood location.
Other changes will include a coffee bar area in the waiting lobby similar to the Kenwood location. A new office will be built upstairs for management, and all new sheet metal and grates will be installed in the oil change pits.
Pete says that when the weather warms up in the spring, they'll start the outside rebranding and remodeling to match the Kenwood Location. However, Superior will be able to offer additional automotive repair and service along with tire services.
Some of the people from Pete's Quick Lube are staying on the staff, like Tim who will be the mechanic in the service area. Pete says that previous employees were all offered a position and some have chosen to stay on board. Auto Ace will be hiring both full-time and part-time employees for the Superior location.
Auto Ace Express Lube in Kenwood averages about 50 oil changes a day. GM Pete Popoe says the demand is there for a second location.
We actually have had days in Kenwood where we've done as many as 70 or more oil changes. A lot of our customers already come from Superior and Northwest Wisconsin. It's going to be great to have a location just that much closer.
Pete says their prices will match the Kenwood Auto Ace which is located at 1506 Kenwood Avenue in Duluth.
We'll update you when the Tower Avenue remodel is finished.
Ten Businesses We'd Like To See In The Twin Ports