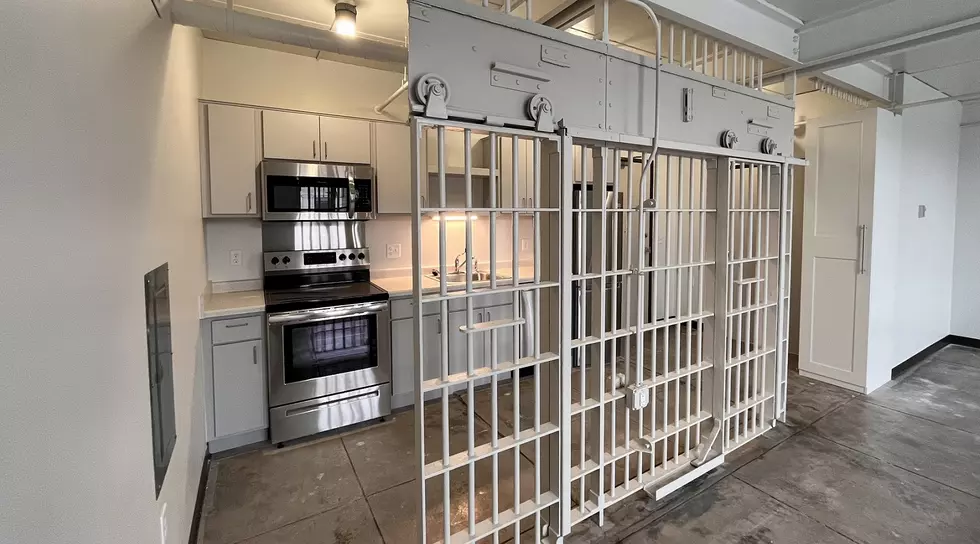 Photo Tour: Duluth's St. Louis County Jail Redeveloped Into Boutique Apartments
Photo Courtesy of Leijona/Alta Via
This has got be one of the most unique apartment buildings in the United States!
Last year it was reported that the old St. Louis County jail building in downtown Duluth was being converted into apartments and tenants would soon be welcomed. The news struck many as odd simply because of the fact that there were actual prison cells inside, so just what would developers do about that?
Well, the developers of Leijona did the perfect thing. They embraced the building's history and made those historic details a part of their overall design.
Take a look now through Leijona, Duluth's newest boutique apartment building.
Photo Tour: Duluth's St. Louis County Jail Building Redeveloped Into Boutique Apartments
Take a look through Leijona, Duluth's newest and by far most unique apartment building, which began taking tenants in January 2023.
Leijona is Finnish for lion and according to developers, it sets a new bar for urban living in Duluth. Located in the center of downtown, it offers 33 newly redeveloped boutique apartment units with brand-new fixtures in a restored historic building.
Leijona is located in the building that once served as the home of the St. Louis County jail and those historic details can still be seen throughout.
Look at how they've recreated a local landmark in downtown Duluth.
Sold! Built By Duluth's Congdon Family, The Historic Lake Superior Home Listed For $1.1 Million
It's not too often that you have the opportunity to own a "Big Lake" Duluth property that is not only situated on 2 acres but also features 250 feet of "pristine Lake Superior shoreline." But, that is exactly what
hit the market
in the summer of 2022. What made this property even more intriguing is that it was built by the Condon family, a family with a very rich history in the Northland.
Built in 1971, this property is set back from London Road, which allows it to not only feature panoramic views of Lake Superior but there's plenty of privacy as it's also surrounded by dense woods.
This home totals 6,897 square feet, featuring 5 bedrooms and 7 baths. The 500+ square foot master suite features its own bathroom, fireplace, walk-in closet, attached sitting area, and an amazing Lake Superior view.
There's also a 400+ square foot kitchen that features St. Charles cabinetry and a breakfast nook.
Multiple fireplaces, floor-to-ceiling windows, a formal dining room, a huge rec room, a 6-car garage, the list of amenities goes on and on.
The home hit the market for $1.1 million in August 2022. The new owners closed on the property on October 5, 2022, and they got a bit of a deal.
Take another look through the home and the last picture reveals the final sale price.
Hotel Living! Tour This Hotel Room-Turned-Townhouse In Canal Park
Looking for a special place to call your own? This spot will have you feeling like you are a hotel guest with a room-turned-home condo living area, complete with your own private sauna, round jetted tub and views of Canal Park and Lake Superior.