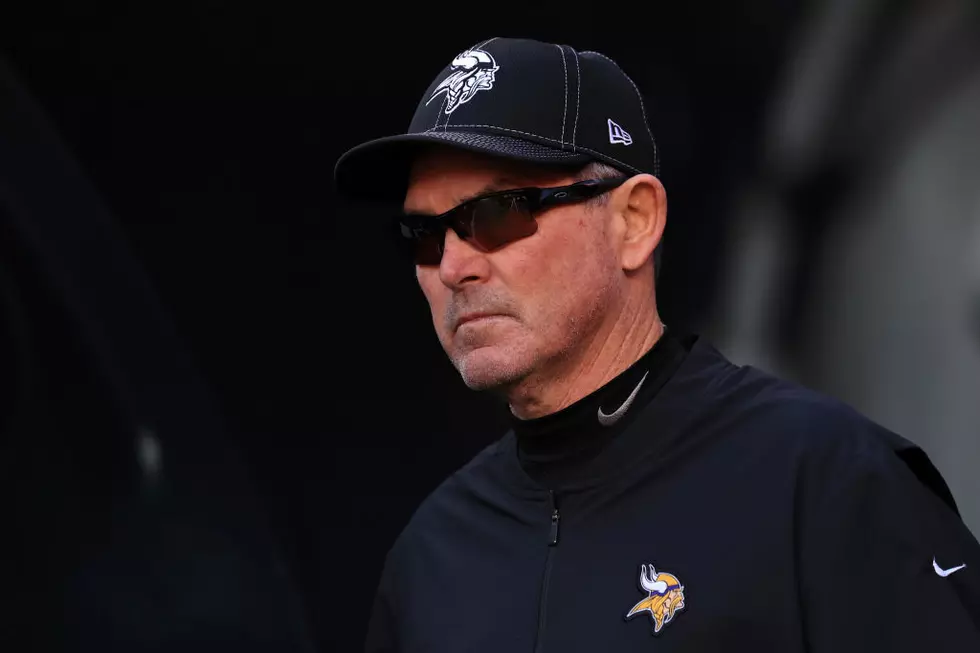 NFL Network Reporting Vikings and Zimmer Finalizing New Contract
Getty Images
The vast majority of Minnesota Vikings fans and players approve of head coach Mike Zimmer, so it comes as no surprise that the team will be extending his contract.
NFL Network's Tom Pelissero is reporting that the Vikings and Coach Zimmer are finalizing "a multi-year contract extension."
Zimmer was entering the final year of his current deal, and many were wondering why it was taking so long to get a new deal done? Was the team going to wait and see how the season started or ended before offering or not offering him a new contract? It appears not thank goodness, the last thing we need during this upcoming, abnormal season is a distraction like that.
Enter your number to get our free mobile app
Zimmer enters into the next season 59-41, the third-winningest coach in team history, has made it to the playoffs 3 of the 6 seasons he's coached the team and has won two NFC North Division championships.
Zimmer is 64, and spends much of the offseason at his Northern Kentucky "hunting lodge", and his son Adam Zimmer is the linebackers coach and co-defensive coordinator for the Vikings.
No official word from the Vikings yet, but I'm sure it will be become official by the end of the week now that it's leaked out. SKOL!
Vikings 2020 Draft Class Jersey Numbers