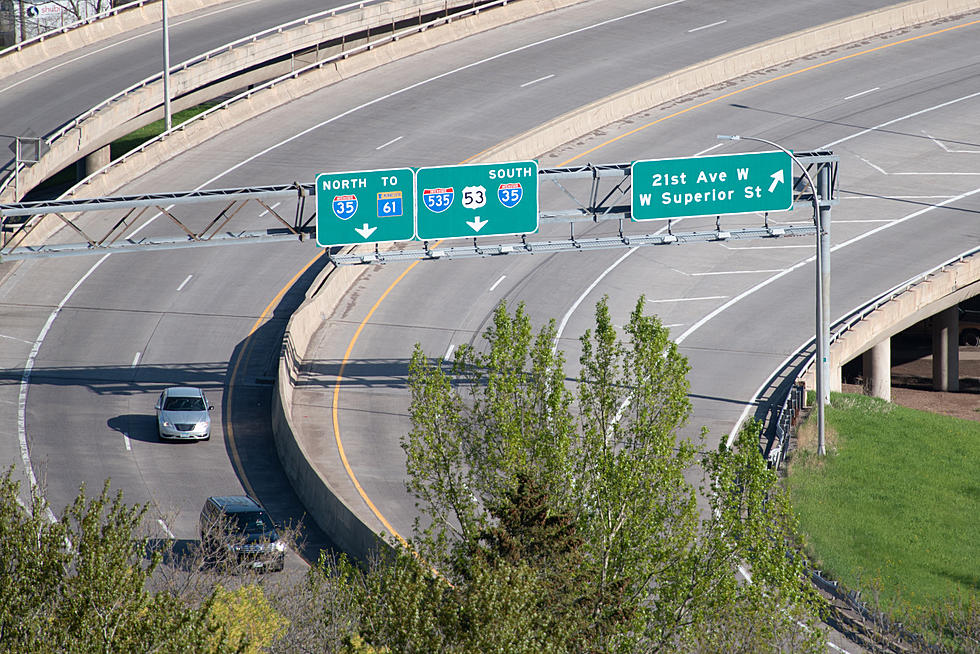 New Round of Twin Ports Interchange Closures Hit This Week
Nick Cooper - TSM Duluth
The Twin Ports Interchange project in the 'can of worms' area of Duluth continues to move forward and soon motorists will be faced with a new round of road closures.
While many motorists have steered clear of that area altogether if they can help it, it is still a busy area and all the detours and closures can be a challenge to keep track of.
The Minnesota Department of Transportation announced the following closures will impact the area beginning Wednesday, August 11:
Southbound Highway 53 to southbound I-535 will close. The signed detour will follow southbound Highway 53 to 21st Avenue West, to West 1st Street, to Lower Piedmont, to Garfield Avenue, and onto southbound I-535.
Southbound 53 to northbound I-35 will close. The signed detour will follow southbound Highway 53 to eastbound Highway 194/Central Entrance to southbound Mesaba Avenue, to West 1st Street, to 6th Avenue West, to West Michigan Street, to 5th Avenue West, and onto northbound I-35.
When it's all said and done, the Twin Ports Interchange Project, which will reconstruct the I-35/I-535/Hwy 53 interchange, looks to improve safety by:
Providing a new conventional design
Relocating all exits and entrances to the right side of the roadway
Improving merging sight distance and eliminating merge conflicts
Eliminating weaving problems near the interchange
Providing lane continuity for through I-35 traffic
Replace aging infrastructure
Improve freight mobility
The estimated total cost for the project is $343 million.
Curious what that area may look like upon its completion? MnDOT produced the video below to give motorists a general idea.
You can follow the button below to access a map of all construction projects underway, or soon to be underway, in Duluth.
If you're traveling in the area, plan for alternate routes and allow for extra time to get through this area as it will be a work in progress for some time.
See the Must-Drive Roads in Every State
50 Most Popular Chain Restaurants in America
YouGov investigated the most popular dining brands in the country, and Stacker compiled the list to give readers context on the findings. Read on to look through America's vast and divergent variety of restaurants—maybe you'll even find a favorite or two.
Stunning! Here Are The New Models From Minnesota's First Ferrari Dealer
Summer of 2021 brought Minnesota it's first authorized Ferrari dealer with
Twin Cities Sports Performance
, which at the that time was one of just 45 Ferrari dealerships in the United States.
With that in mind, we thought it would be fun to dream a little and take a look at their website to see what the Ferrari "New Model Range" looks like and get some idea of how much the various new models might cost.
Needless to say, these are some very impressive cars and we've shared partial descriptions from Ferrari to really sell the sizzle. Be prepared to drool.
**Note: The estimated prices listed are based on searching multiple sources online. You'll want to
contact Twin Cities Performance
for official pricing, options and details.