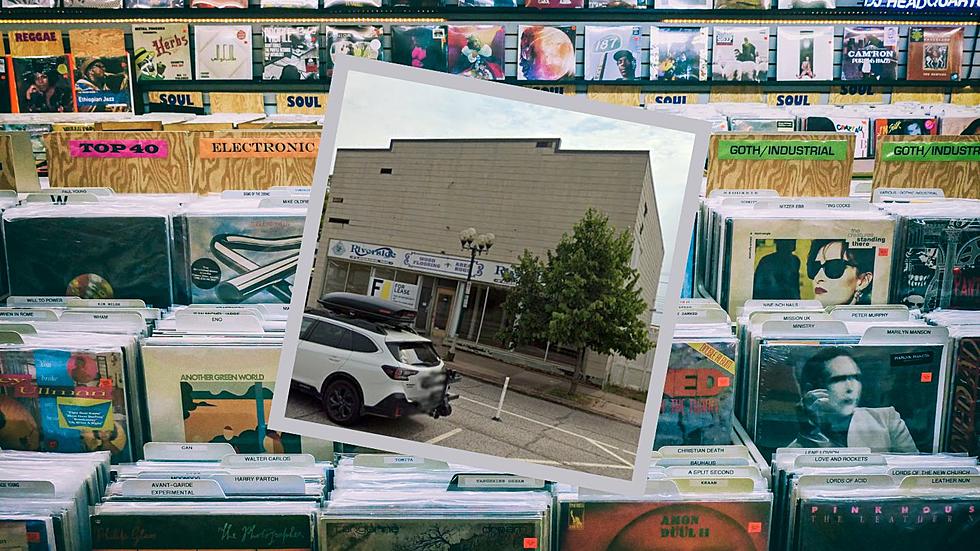 River City Records And Books Opens In Duluth
Google Maps / Canva
Vinyl records are popular once again and it's not just for longtime collectors, young people have started to buy them as well. However, ever since the Electric Fetus closed in 2021, Northland residents didn't have many options when it came to finding a real variety of vinyl.
However, recently a buzz started in the Northland about a new business opening in the area that would change that. The new Duluth store would be in a trendy part of town and cater to vinyl lovers and more.
As time went on, more details started to surface. For example, Chuck Goll shared the following post in early October on the Twin Ports Dance Facebook page:
Todd Hanson, owner of the Hole in the Wall Books and Records in Hayward, will be opening another store at 1814 West Superior Street. The new store, River City Records and Books should be opening this fall giving us another source for vinyl.
Well, good news arrived over the weekend when River City Records and Books, opened its doors to the public. The store is located at 1814 W. Superior Street, in Duluth's Lincoln Park neighborhood. The space had previously been occupied by Riverside Flooring.
According to the Duluth News Tribune, store owner and Superior native Todd Hanson is consolidating the two Wisconsin stores he had previously operated in Rice Lake and Hayward.
Hanson believes Duluth will potentially provide more year-round customers due to its population.
While you'll find a variety of records at River City Records and Books, they also carry compact discs, DVDs, and "a substantial selection of books and comic books. Hanson says he is meticulous when buying used merchandise to resell, so customers can expect his merchandise to be in great condition.
River City Records and Books is a welcome addition to Lincoln Park and with different merchandise arriving regularly, it's likely that no two visits will be the same.
CHECK IT OUT: The 88 Most '80s Things About 1988
Top 30 American Classic Rock Bands of the '90s