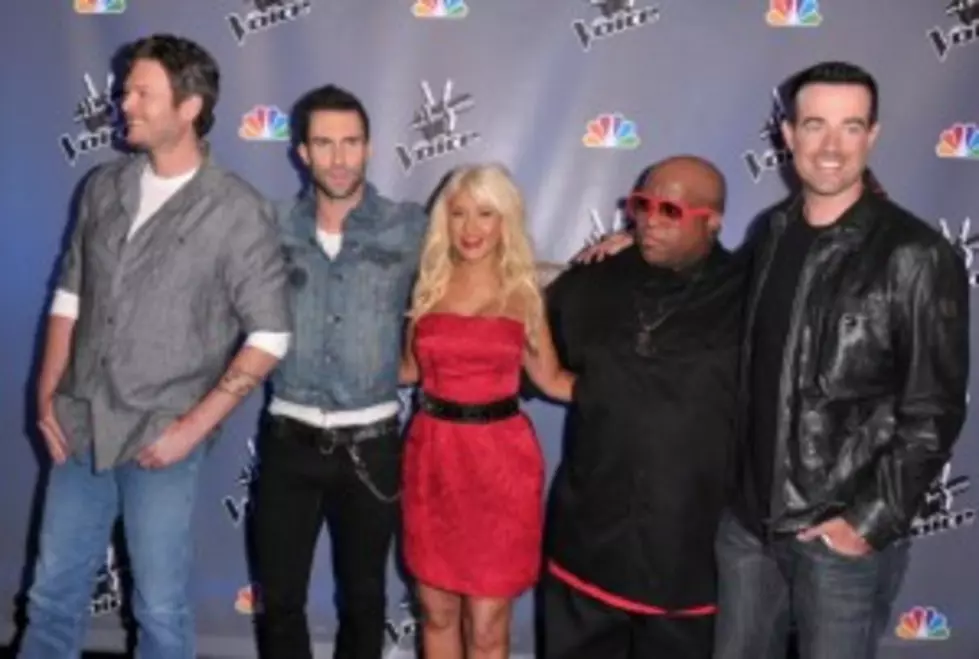 NBC's "The Voice" Delivers [REVIEW]
Last night was the premiere of NBC's new talent competition "The Voice."  It was a great show and I'm looking forward to next week's episode.  It has a different twist than other singing competitions.  In "The Voice," contestants are first judged soley on their singing and vocal skills - not age, looks, or performance.  All of the contestants are already great singers asked to audition.  There isn't any of the American Idol screw ups that can't sing and are added for laughs.  Most of these singers have had chances with record labels already, but just haven't made the big leap.  "The Voice" may be there final chance.
Blake Shelton, Cee Lo Green, Adam Levine, and Christina Aguilera are coaches on the show.  Judging only by the contestants voice, they decide if they want them on their team.  Blake Shelton seemed to be a favorite from a lot of the performers.  In case you missed the premiere, there is a special encore episode again tonight at 8pm on NBC.  Here's a video of the coaches explaining the show.