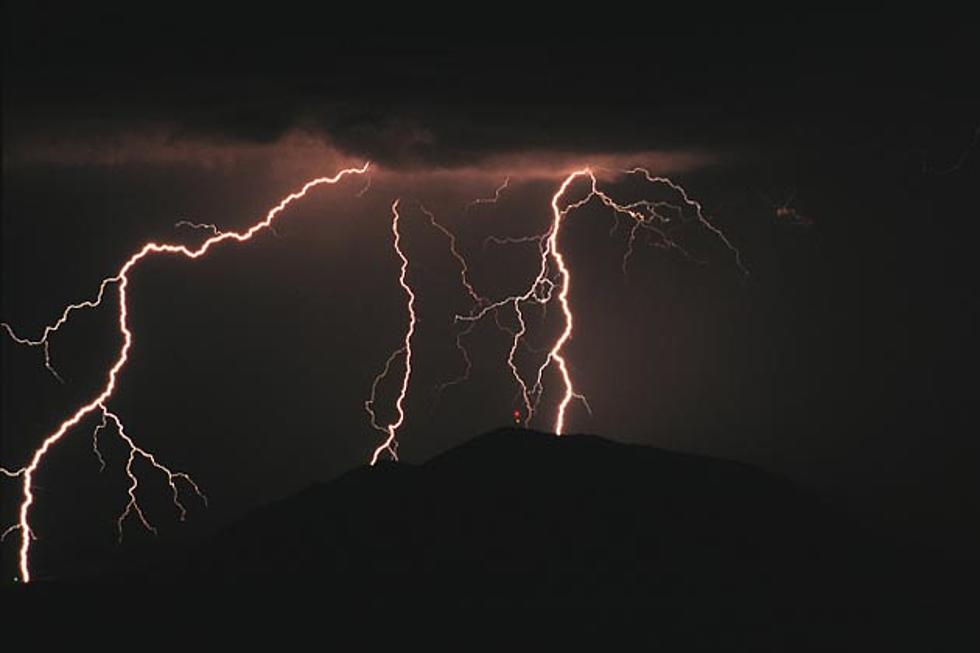 Multiple Lightning Strikes Cause Damage In The Northland
It started with the the usual question to my husband, "Was that thunder?"  After we stepped outside to peer up at the sky the answer was obvious.  The rumble of thunder and the strikes of lightning were many before the rain actually hit.  My phone lit up with warnings from the three sources I have that tell me of approaching inclement weather.  We knew with the severity of the storm and the heavy rain that there would be some damage in the Northland, but we weren't expecting this.
The Duluth Fire Department responded to three fires most likely caused by lightning strikes.
The first incident was at 6124 Greene Street in West Duluth.  It was determined that a possible lightning strike in the vicinity of the residence had knocked power out to the home.
A second incident at 1432 E. Superior Street was reported when lightning hit the chimney of a three story apartment building and commercial business, destroying the chimney and starting a fire in the adjacent roof. The strike made a large hole in the roof during the height of the downpour, causing extensive water damage throughout the building. The fire in the roof was quickly extinguished, but firefighters were on scene for some time minimizing water damage and checking for fire extension. Initial damage estimate is set at $75,000.
A third fire was reported at 328 W. Owatonna Street in Woodland. Crews responded from downtown and found a fire in a second floor bedroom of a single family home. Lightning had struck the chimney, blowing a large hole in the roof, and starting a fire. Crews quickly extinguished the blaze and spent considerable time overhauling in the adjacent attic space. Damage from this incident is estimated at $40,000.
Thankfully, none of the incidents resulted in any injuries.