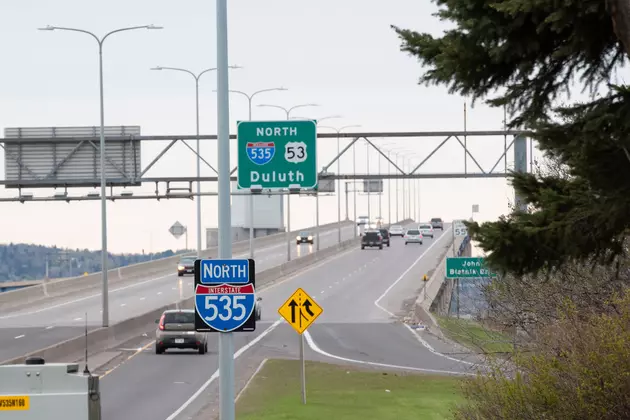 MN-DOT + WIS-DOT Recommendations For Blatnik Bridge Replacement Includes Major Changes
Nick Cooper - TSM Duluth
The Blatnik Bridge connecting Duluth, Minnesota, and Superior, Wisconsin is nearing the end of its lifespan. The aging bridge needs to be replaced, and it is a major link between the states. The Minnesota Department of Transportation and the Wisconsin Department of Transportation have unveiled plans for the location and other major differences that will take place.
Currently, the Blatnik Bridge goes from Hammond Avenue in Superior to the I-35 interchange in Duluth. With the construction underway on the I-35 interchange, it's actually been rerouted to Garfield Avenue. This is according to a report from the Minnesota News Network.
Pat Houston, Assistant District Engineer Major Projects for MNDOT, says the new bridge will be "for the most part, exactly where the bridge is today." However, some other notable changes will happen.
There has been concern that the current Blatnik Bridge brings high speed traffic right into a residential neighborhood in Superior. The new bridge has been proposed to go directly onto Highway 53, with a new interchange that would connect to Wisconsin Highway 35. For those unaware, that would be routed to what is Tower Avenue, which extends from North Superior all the way to South Superior and beyond.
Houston says that the majority of the project will begin in 2026 and will last four to 5 years. The Bong Bridge that extends from Billings Park, Superior to Denfeld, in West Duluth will be the main artery for traffic between the Twin Ports.
Commuters between the two cities are familiar with disruptions in bridge travel. Periodic inspections, I-35 projects, and other situations have often required detours. This will be quite a significant one in years to come.
10 Signs You're in The Twin Ports