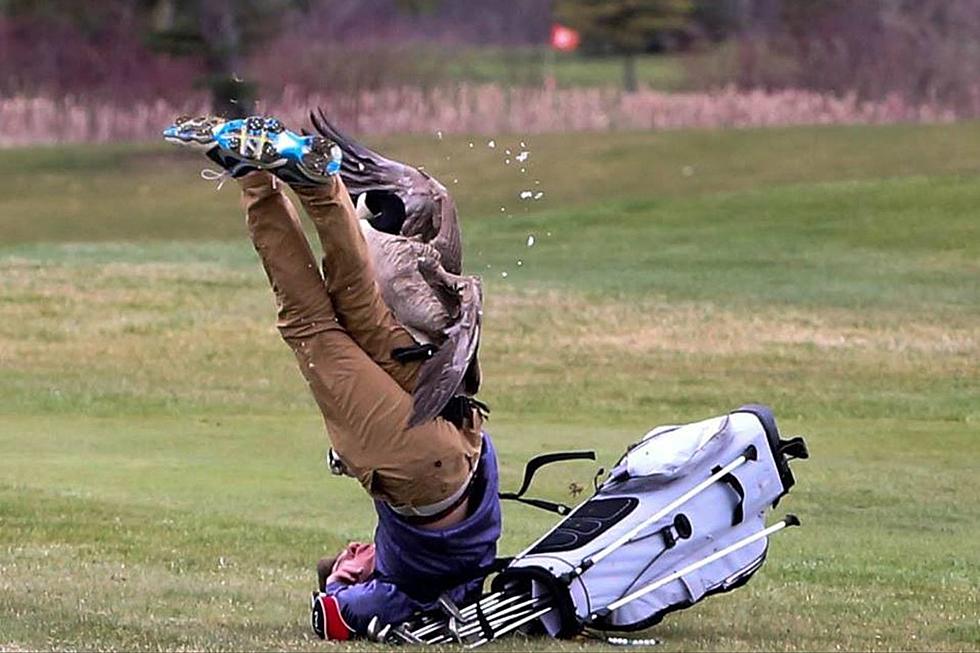 Michigan High School Golfer Gets Taken Out By Goose On Camera
Credit: Devon Pitts
Sometimes you win. Sometimes you lose. Sometimes you have a bad day because you're simply trying to golf and a goose has a different plan for you.
A Michigan high school student is internet famous after photos of him being attacked by a goose hit the web. The golfer was apparently playing in a tournament over the weekend when his team had finished teeing off. They continued to walk down the fairway when they passed a goose nest. According to the school's athletic page, the entire team did their best to avoid it as best as they could. Still, the guard goose wasn't feeling the love and decided to take it out on the nearest available target.
Thankfully for everyone, this was all caught on camera. Blissfield Athletics was kind enough to tweet out the series of photos. (The account follows all sports for the school district in Michigan, where the goose incident occurred.) The PGA of America caught wind of the photos and shared the post, which helped it to spread quickly around the internet.
According to the Twitter comments, the student was keeping his eye on a different goose when this one came up from behind and caught him off guard. Blissfield Athletics also assured one concerned follower that the boy in the photos isn't injured but his pride is. I can't blame him there!
I will be the first to admit, I love when people fall and when you throw in hilarious photos to prove it, it just makes it that much better. I know this might make me a terrible person but I can't help it. It's how I have always been.
Geese love to make their presence known in the Northland, especially when it gets nice outside. This photo set is proof that it's good to stay alert.
If you want some tips on fending off geese, click here.