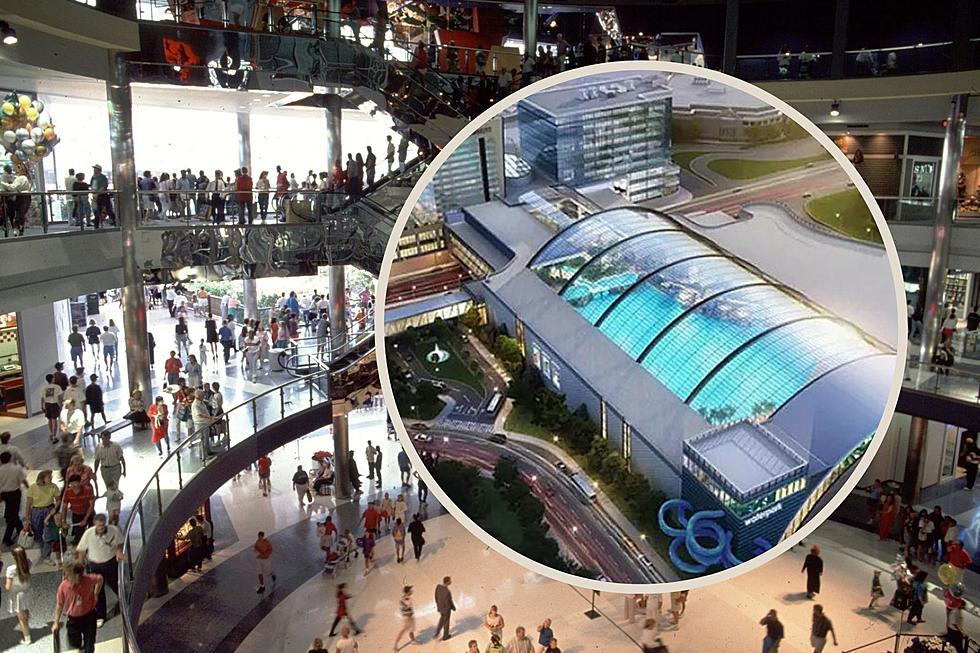 Mall Of America Shares New Details On Indoor Waterpark Project
Courtesy of Bill Pugliano, Liaison / City of Bloomington
Move over, Nickelodeon Universe! There could be a big new attraction coming soon to the Mall of America. A new report says an indoor water park is in the works, with things still in the planning stages at the time of writing.
According to Blooloop.com, an indoor water park called Mystery Cove is in the works. As of now, there is not an expected opening date. The project is massive, and would cover about 320,000 square feet of space, according to the report. Your ordinary water park this is not. It will also feature a massive lazy river and an indoor "beach" to make us forget we live in one of the coldest places ever.
Plans for a water park in the Mall of America date back at least four decades. The owners of the mall have been interested in building an indoor water park since the 1980s. The new water park, while a big investment, has potential to bring nearly one-million visitors to the Mall of America each year, making it a worthy investment.
As for what we can expect from Mystery Cove, those working on the project say it will have something for everyone and they are designing the project so that people keep coming back time and time again, rather than just visiting once and never again. They also looked to the past when it came time to design the initial concept of the water park.
The inspiration for the theme of the water park and its corresponding art includes movie titles and magazines from the period of the 1930s to the 1950s. The images are meant to "evoke a sense of adventure and discovery" along with a sense of play at the park. The park will also avoid aging over the years by mixing in reused and reclaimed elements with its fresh new look.
A few other fun tidbits I learned from the report, and previous reports, include the following:
There will be night and day, with a sundown ceremony happening each evening. Guests will have the chance to be part of this ceremony each night.
There will be fun features during Halloween and Christmas time.
There will be places for those that visit from different parts of the country and world to commemorate their stay at the actual location.
There will be food and drinks.
There will be five different areas of Mystery Cove: Fortune Falls, the Bizarboretum, the Cove, Eureka Reef and Peril Peak.
There will be two levels of locker rooms and places to change.
Tickets are projected to cost $60 with a discount for Bloomington residents.
It will be built in a parking lot across from the mall and will be connected to it via skyway.
It was originally set to open in 2024 but plans have not moved ahead yet and there is no opening date or projected opening date.
Time Warp! Take A Look At Stores + Scenes From The Past At Duluth's Miller Hill Mall
Since it first opened its doors in 1973, the Miller Hill Mall in Duluth has seen plenty of changes. There has been expansion and many stores have come and gone.
Take a look at some stores and scenes from the past at the Miller Hill Mall. Do you remember them all?
Here are 50 of your favorite retail chains that no longer exist.