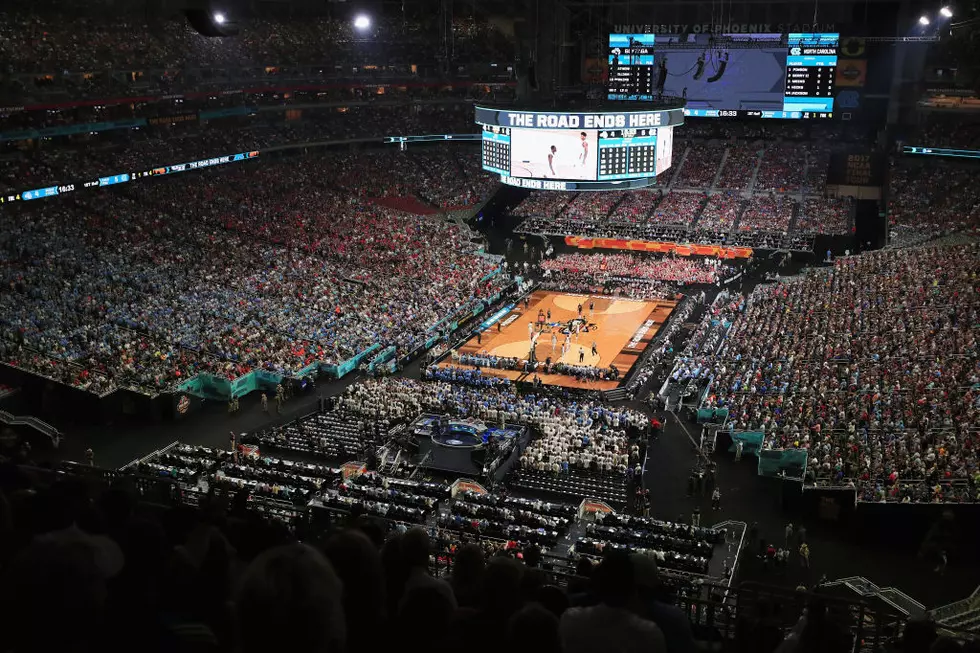 Make Your Picks Now In Our Million Dollar Bracket Challenge
Getty Images
Selection Sunday has passed and the brackets are set.  Before college basketball takes over the country, make your picks now for our Million Dollar Bracket Challenge.  It's free to play so there's no downside.
Even though I don't really follow college basketball closely all year, I love to fill out a tournament bracket each year.  If you aren't a basketball guru, I would recommend mostly picking the higher seeded teams to win and take your chances picking upsets in games that feature a #8 seed versus a #9 seed or even a random #10 seed over a #7 seed.
Of course every year there is a "Cinderella" team who comes in with a low seed and goes on a run of upsets.  If you can pick who it will be, you're in a great position to have a successful board.  This year, consider the Loyola-Chicago Ramblers or Lipscomb Bisons as candidates to surprise.
Common sense is also a key.  For example, if you find your Final Four to be full of teams tagged as 4 seeds or worse, you may want to reevaluate your picks.
No matter how you do, just have fun filling out your bracket and cheering on teams you've never seen play before.  That's what March Madness is all about!
Follow the link below to make your picks.