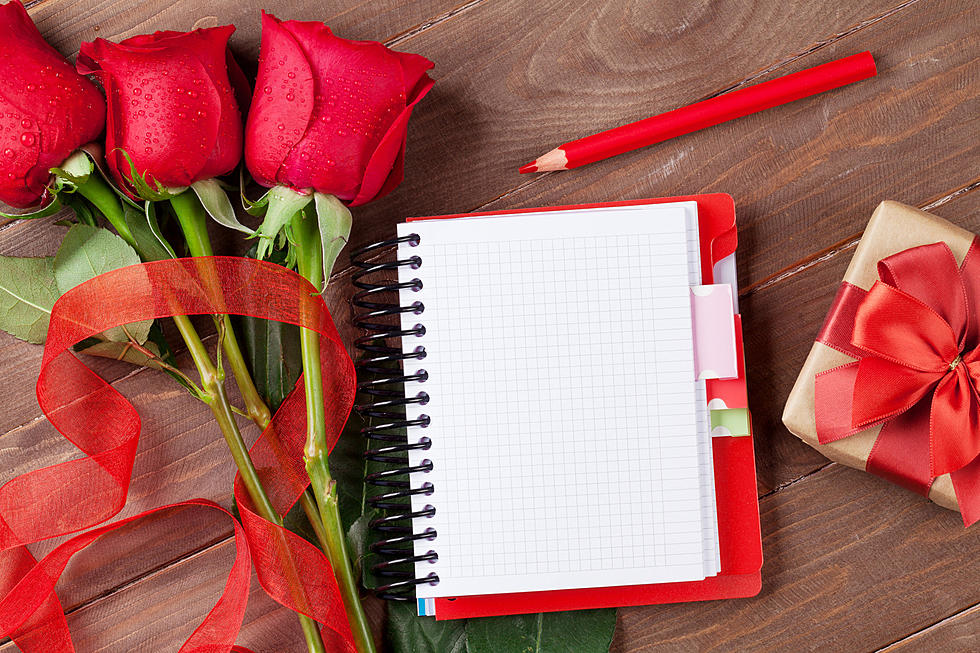 Low Budget Valentine's Day Gift Ideas
karandaev
You just got done spending probably too much money on Christmas gifts, and before you know it Valentine's Day will be here.
If you're a baller on a budget, or just have one of those significant others that doesn't need or expect a lot of money spent on them for a marketing scam holiday, check out some of these less expensive ideas:
Pre-Order Valentine's Day Flowers
Some people love to receive flowers on Valentine's Day, others don't because as I've been told before, "flowers just die".  If your other half does like colorful offshoots on green foliage, see a florist in advance.  You might just save a few dollars if you pre-order them and waiting until the last minute on that sort of thing leads to limited selection.  Also, skip ordering flowers on some random or even popular online sites.  My past experience is they lure you in with low prices and by the time shipping and other up-charges are added, you're better off getting them locally.  I've had some really good experiences with Dunbar Floral & Gifts, and they are worth a look if you're local to the Twin Ports.
Valentine's Dinner and a Movie at Home
This is easy enough to do and can really be done well for less than a one-hundred-dollar bill.   If you both like steaks then grab a couple of those, some sides, a decent bottle or two of wine, popcorn, and stream a new movie you both will enjoy.  If wintertime grilling has you not liking that thought, cast iron sear those steaks and you won't regret it.  I have my own little tweaks to this recipe, but this one is very similar to how I cook steaks with cast iron.
Get a Room on Valentine's Day
Seriously, get a room!  Valentine's Day 2022 falls on a Monday, so you might be celebrating the weekend before or the weekend after depending on schedules.  Maybe it will even be that Monday night.  Whenever you choose to celebrate it, consider getting a hotel room even if it's in the town you live in.  Try for a Sunday or Monday night for a better rate to save some coin, and even if you both work the next day, so what?  Some cocktails for the room, maybe pizza delivered, and a bed you don't have to make the next day can be a lot of fun.  If you do this on a non-peak hotel day, the money you save on the room might leave enough in the budget for you to upgrade to one with a jacuzzi tub, just don't forget the bubble bath. Also make sure to check out Groupon for discounted hotel room stays.
A Plant Instead of Flowers on Valentine's Day
You know how flowers die, like I mentioned above?  How about a plant that has the potential to last a lot longer?  This is a good idea especially if your other half has a green thumb.  Plants aren't that expensive and can have a lot of meaning depending on the type you get.  The TickleMe Plant won't break the bank and has the potential to make someone really smile on VD.
DIY Wine Tasting for Valentine's Day
If not wine, think of an alcohol you both enjoy and grab a few varieties you haven't had before to sample.  Add to this at-home tasting event by putting together your own charcuterie board.  If you can't pronounce it or don't know what this is, that's okay, you can get plenty of information on making one here.  Take it to the next level and lowlight the room, have a candle burning, and throw on some good music to set the Valentine's mood.  There's nothing quite like burping up meat and cheese with your significant other to say, "I love you" and know you're secure in your relationship.
The bottom line with Valentine's Day is if your significant other isn't an aspiring upper-class pain in the rear, it's the thought that counts, not the money.  So do what you can on the budget you have and it's not that hard to do it right.