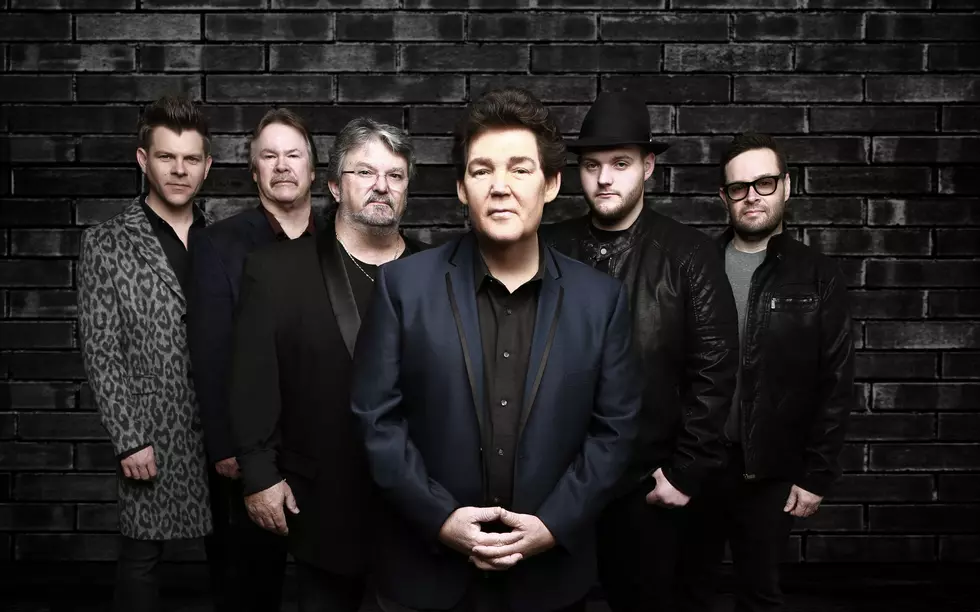 UPDATE: 'Unfortunate Circumstances' Cancel Two Harbors Shenendoah Concert
Shenandoah Kathryn Holm
UPDATE - 08/12/22:
The organizers of the upcoming 'Rockin' The Docks' concert in Two Harbors that was set to headline 90's Country Music act Shenendoah has been canceled.
In a release shared by event organizers on August 11, the stated "with great regret that we announce the cancellation of the upcoming Rockin' the Docks with Shenandoah Summer Concert scheduled to take place in Two Harbors on Aug. 20."
The organizers cited difficulties securing a liquor/beverage vendor for the event leading to the cancellation.
They state that anyone who has purchased tickets for the show will be refunded. Anyone who purchased tickets in-person is asked to bring your tickets to the Chamber of Commerce Office, where a refund will be issued. Tickets purchased electronically will be refunded automatically, though organizers say it may take some time before the refunds can be processed.
The organizers went into greater detail in an online statement about the circumstances of the situation, which includes a statement about "disheartening" interactions with a potential vendor. You can read their full statement here.
The event was scheduled for Saturday, August 20 in Two Harbors.
ORIGINAL STORY - 07/10/22:

Original story was contributed to by staff writer Chris Allen
Lovin' Lake County is bringing Shenandoah to Two Harbors for an outdoor concert with local acts Rafe Carlson, and Heidi Pack of Whiskey Trail.
Shenandoah owned the country charts in the early 90s with hits like "Two Dozen Roses", "Church On Cumberland Road", and "Next To You, Next To Me", winning a Grammys and several other Country Music Awards. Lovin' Lake County, Lake County's official tourism bureau, will be putting on it's first outdoor concert.
The show will be on August 20th at the Two Harbors Depot, with two powerhouse local acts taking the stage in support of Shenandoah. Rafe Carlson of Hermantown, who was the opening act at Bayfront Country Jam for Jake Owen, and currently recording his debut album in Nashville, will open this show.
Then Whiskey Trail featuring Heidi Pack (who was one of the featured writers for North of Nashville) will play before Shenandoah. Heidi has played shows all across the region with her band Whiskey Trail and is working on music in Nashville and getting close to her album release. She has opened up for all kinds of national acts and has a voice that can span many genres of music.
Janelle Jones, the executive director for Lovin' Lake County said in a press release that this is a big deal to bring a line-up like this with a national act to show off the community and it's only the beginning. The thing that Janelle is most excited about is creating opportunities for upcoming local artists to showcase their talents too.
Rafe Carlson had this to say about being chosen to be a part of the concert. "I'm thrilled to be opening for such an iconic group. Shenandoah is undeniably influential in country music. I'm also super excited to be sharing the stage with Whiskey Trail. It's going to be a fun night, I hope everybody can make it out! "
Heidi Pack said, "I am so excited to be playing this show in Two Harbors. It's been incredible to see how much more music the north shore is booking. The first gig I ever had was at the American legion in two harbors. During my set breaks, I would cry in the bathroom stalls because I was so nervous. As an artist from the Twin Ports, I am so proud that Two Harbors has chosen not only one but two artists from the local music scene. Rafe Carlson Is phenomenal and getting to share the stage with him and of course, Shenandoah in the city that I first played is so exciting."
Here is the full rundown of the evening and how to get tickets: Rafe Carlson will open the evening, followed by Whiskey Trail's Heidi Pack. Shenandoah will close out the evening on Saturday, August 20th at the Two Harbors Depot. The doors will open at 5 pm with Rafe Carlson hitting the stage at 5:30 pm.
General admission tickets are on sale now for $25 (plus taxes and fees) and can be purchased online at RockinTheDocksTH.com
8 Things You Should Know About Tires If you Live In Minnesota Or Wisconsin
Overused Words And Phrases Minnesotans Should Retire From Their Vocabulary
There are certain words and phrases it seems like everyone in Minnesota uses, and they're getting kind of tired. Here are some that we should consider giving a rest.