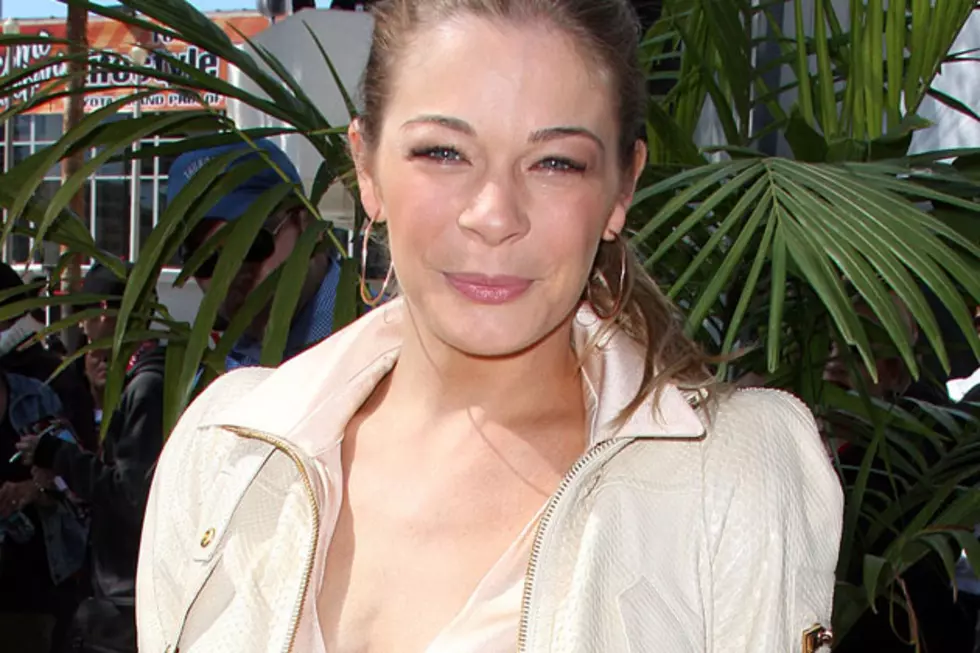 LeAnn Rimes Slammed on Twitter by Eddie Cibrian's Ex-Wife, Brandi Glanville
Frederick M. Brown, Getty Images
While fans may appreciate LeAnn Rimes' frequent check-ins from her official Twitter account, the ex-wife of her husband, actor Eddie Cibrian, is less than amused by the 'Borrowed' singer's life updates.
Brandi Glanville, Cibrian's ex-wife and current reality show star, gave Rimes an e-smackdown on Twitter after the singer referred to Glanville's two sons with Cibrian as "her boys."
"Flying out with my boys in a few hrs. Love that it's a family tour weekend," Rimes tweeted on Nov. 30. "It's always more fun when they are with me."
Obviously, the rather public motherhood omission did not sit well with 'The Real Housewives of Beverly Hills' star, who tweeted back without tagging Rimes or naming names.
"Someone is trying 2 get under my skin by calling MY children "her boys" Sooo transparent! They R MY boys, Eddie Boys and ur step-sons... 4 now," Glanville wrote.
Unfortunately, this was just the most recent confrontation between the country singer and her husband's ex-wife. In October, Rimes took legal action against two California women, citing that the women taped phone calls and posted them online in support of Glanville's smear campaign against her.
Thankfully, it seems as though Rimes' time in rehab for stress and anxiety has done her some good. The singer had the good sense to not retaliate via Twitter, despite further passive aggressive criticism from Glanville concerning Rimes' parenting skills.
Rimes is currently prepping the release of her new studio album, 'Spitfire,' which is expected to be released in early 2013. The project's first radio single, 'Borrowed,' is currently available on iTunes. 'What Have I Done,' another track expected to be included on the album, is also available for online download.