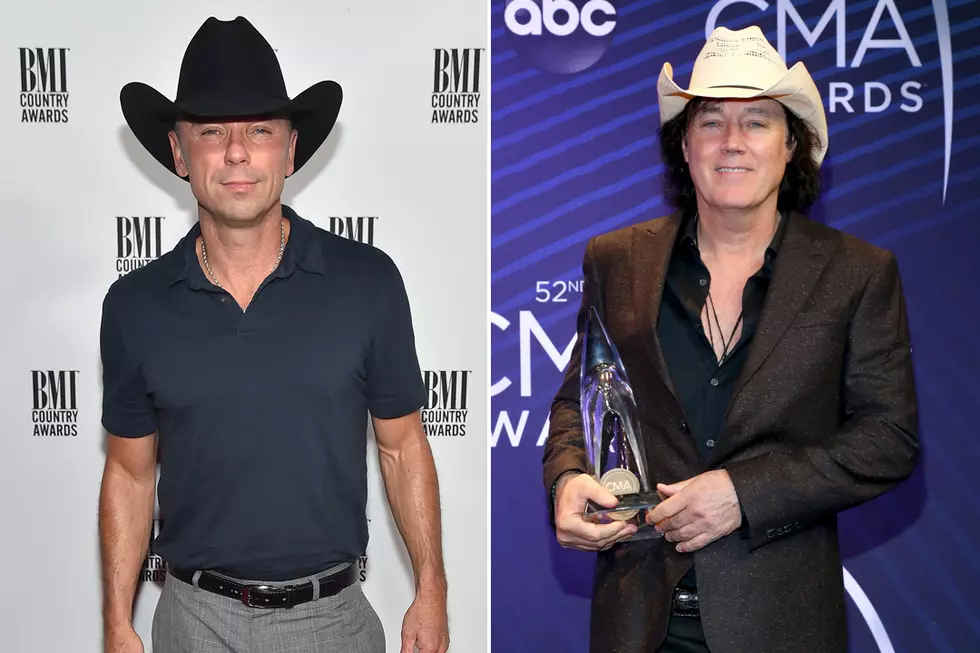 Kenny Chesney Texted David Lee Murphy About His CMA Awards Win
Michael Loccisano / Terry Wyatt, Getty Images
The old friends were announced as early winners on Wednesday morning (Nov. 14) during the Good Morning America broadcast from Nashville. They won Musical Event of the Year for their collaboration on "Everything's Gonna Be Alright."
When Chesney texted Murphy about the award, his message was simple. "'Brother, we won it,'" Murphy shared backstage at the awards show.
Chesney was unable to attend the show due to a death in the family, and while Murphy wished his friend could've been there to perform the song with him, he knows he was where he was supposed to be.
"It was really special because we had put a lot of time into this record," Murphy reflects of their win. "He loved this record and it made me really happy that we got this award for that reason. We worked really hard for it."
"I'm just so happy to be here tonight to get this award," Murphy enthused. "It's just been a really fun day."
Chesney was also nominated for Entertainer of the Year following a year on the road on his Trip Around the Sun Tour and the release of his 2018 album Songs for the Saints. Keith Urban took home the award, 13 years after the first time he won it.
See the Top 5 Moments From the 2018 CMA Awards
See the Best Pics from the 2018 CMA Awards: