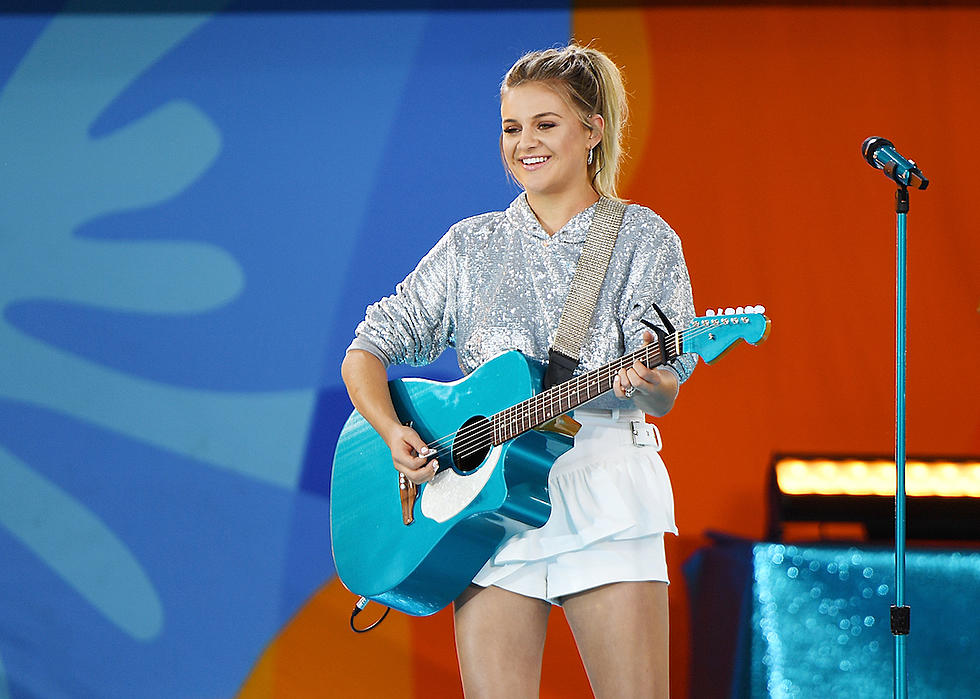 Top 5 Kelsea Ballerini Songs
Nicholas Hunt, Getty Images
With her wildly successful 2015 debut album The First Time, Tennessee native Kelsea Ballerini helped usher in a whole new generation of confident, empowered female musicians. Her self-assurance has paid off in both chart success and high-profile tours with Keith Urban, Thomas Rhett and Lady Antebellum, along with her own headlining dates.
Unsurprisingly, Ballerini counts powerful '90s megastars Shania Twain and the Dixie Chicks as idols. However, her other musical inspirations -- genre-busting '00s acts such as Taylor Swift and Sugarland, and Y2K-era teenpop star Britney Spears -- also point to why her brand of country-pop is so irresistibly catchy. It's clear that the sky's the limit where her career is concerned.
Below, The Boot counts down our picks for Ballerini's Top 5 songs.
5

"Unapologetically"

From 2017's 'Unapologetically'

"Unapologetically" wasn't Ballerini's biggest hit, but the unabashedly pop-leaning promo single did point to the musical confidence she brought to her sophomore effort. Light electronic production flourishes add a modern sheen to her laid-back vocal twang and easygoing music. Appropriately, the lyrics express Ballerini's willingness to put her heart on the line in the name of love: "So I could care less if I'm being careless / Might wreck me to be reckless / But I'd rather fall apart than / Love half-hearted."

4

"Dibs"

From 2015's 'The First Time'

Ballerini's initial success with her debut single, "Love Me Like You Mean It," was no fluke: Her second single, the confidence-exuding "Dibs" also went platinum and reached No. 1 on the Country Airplay chart. This breezy country-pop song is also empowering, and finds Ballerini staking her claim to a guy everyone else wants too: "I'm calling dibs," she says in a speak-sing, sassy voice that's entirely aspirational. "On your lips / On your kiss / On your time."

3

"Legends"

From 2017's 'Unapologetically'

As with "Unapologetically," Ballerini co-wrote the anthemic "Legends" with Hillary Lindsey and Forest Glen Whitehead, which explains why both songs hew toward a contemporary pop style. However, "Legends" has a more epic sweep and storyline: Ballerini details a passionate, us-against-the-world romance. "Loving you, baby, it was heaven / What everyone wondered, we'd never question," she sings. "Close our eyes and took on the world together / Do you remember?" What's unclear is whether the couple in the song is still together -- or whether the intense romance burned and then flickered out. The uncertainty gives "Legends" intriguing density.

2

"Love Me Like You Mean It"

From 2015's 'The First Time'

Talk about starting strong out of the gate! Ballerini's debut single, "Love Me Like You Mean It," was certified platinum and landed at No. 1 on Billboard's Country Airplay chart. The appeal is obvious, as the song is a challenge to a guy to back up his loving words with actions and genuine sentiments: "I don't have time to waste on the boys that are playing the game / Or leaving the girls crying out in the rain," Ballerini sings. Strident, twangy guitars underline her toughness and establish her as a straight-talking musician with plenty to say.

1

"Peter Pan"

From 2015's 'The First Time'

The platinum-certified "Peter Pan" is an aching song about a very familiar situation: leaving someone who can't (or won't) grow up and embrace maturity and an adult relationship. "Deep down, I knew that you were too good to be true," Ballerini sings. "But every piece and part of me wanted to believe in you / But now it's happily ever never." Majestic piano and strings add dramatic heft, which Ballerini matches with her most dynamic performance yet.