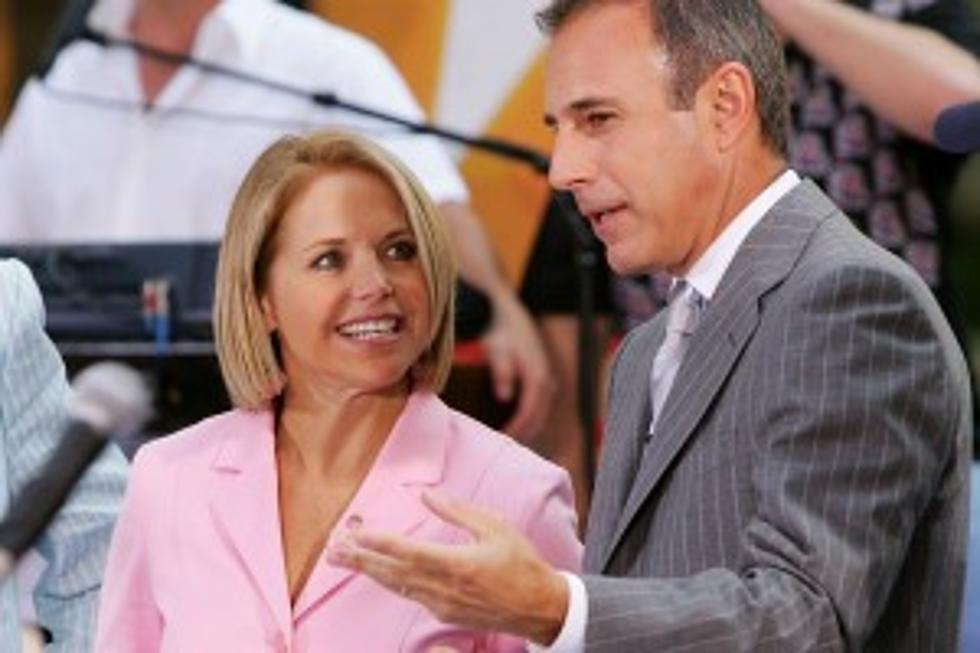 Katie Couric to Reunite With Matt Lauer?
Following word that Katie Couric is planning to leave her post at 'CBS Evening News' in the near future, the NY Times is now reporting that the 54-year-old anchor may pursue a syndicated talk show with her former 'Today' co-host, Matt Lauer.
But don't get too excited: According to the report, the move would be "intensely complicated," as Lauer's contract with 'Today' doesn't expire until the end of 2012, and NBC will probably make him a significant offer to keep him on the show.
And while Couric's official exit date has yet to be announced (her contract with CBS expires on June 4), her syndicated show would be expected to start when the new TV season begins in September.
Should a Couric/Lauer talk show fall through, the NY Times says that Couric is "all but certain to commit to the syndicated talk show and leave CBS News."