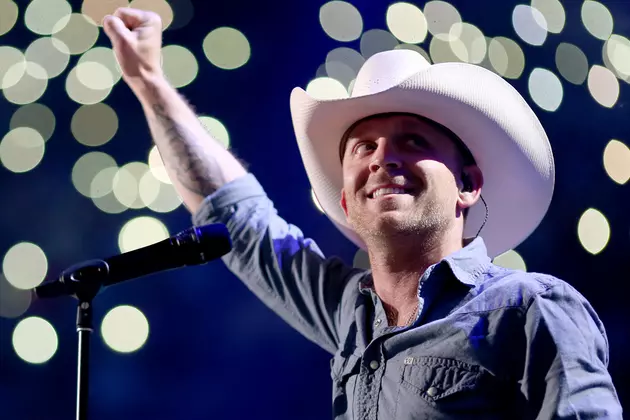 Justin Moore Weighs in on Las Vegas Shooting Via Radio Interview
Christopher Polk, Getty Images
Justin Moore was not a performer at the 2017 Route 91 Harvest Festival in Las Vegas, but he was able to call into to country station WYRK's morning show to discuss the tragedy that took place on Sunday (Oct. 1) and give a bit of perspective on how an artist would process and handle the mass shooting that took place.
Moore notes that he'd been worrying about the possibility of some sort of attack for a while. "It's something that I've told my wife, for a couple years now, that it concerns me," he says. "What we do obviously shouldn't be dangerous, and it shouldn't be dangerous for the audience, but for whatever reason, it's been on the back of my mind for a couple years now, that obviously that could be a possibility."
"It sickens me that I was right," he adds, noting that he's been in a "somber mood" since hearing of the attacks.
Jake Owen, Chris Young Describe the Shooting
Moore doesn't have an answer for how to control such wildly unexpected events. "I just don't know what you can do," he says. "You can have different types of security for people actually coming into the show, but I mean in this case the guy wasn't even in the show."
He adds, "I hope it changes, and I would think that it would."
Moore also gave a glimpse into what headliner Jason Aldean might have experienced while on stage during the attack. "It probably took him five, ten seconds for it to register that that was what was happening," he explains. "Your first thought wouldn't be, 'Oh my gosh, that's an AR-15.'"
Listen to the entire interview:
Photos From the Shooting Scene Show Chaos, Courage
Country Singers Are Praying for Vegas