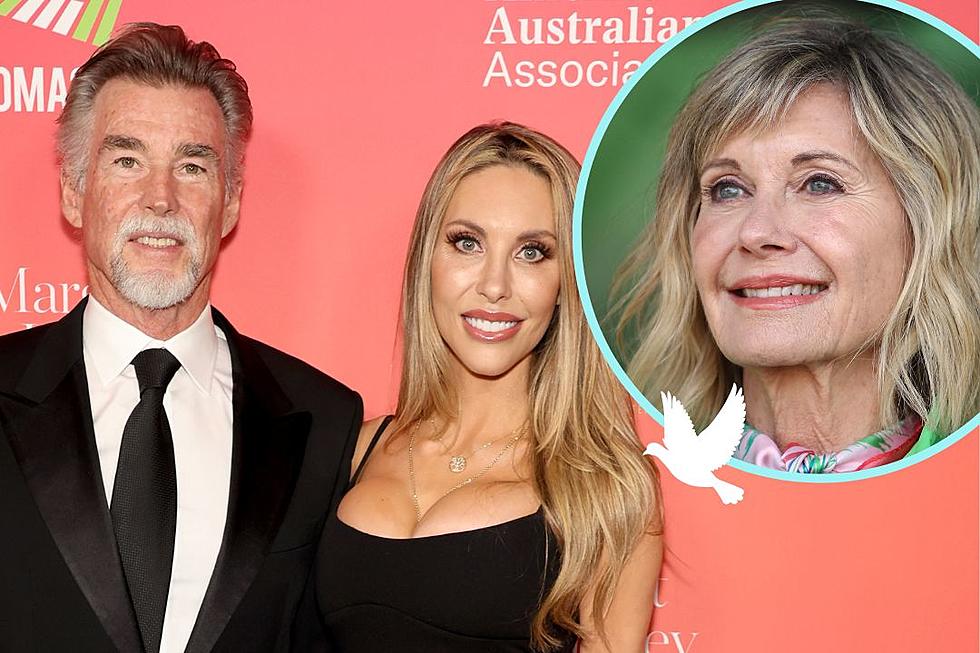 Olivia Newton-John's Family Say She Visits Them in 'Supernatural' Ways
Scott Barbour / Monica Schipper, Getty Images
Olivia Newton-John died in 2022, but a year later, her family says the actress still makes her presence known in their lives.
Newton-John's widower, John Easterling, and daughter Chloe Lattanzi have both encountered the icon in what they describe as supernatural ways.
And both instances were caught on camera.
"Two weeks after she passed, my phone accidentally took a picture of my dog, and there floating by his head was a little blue orb, the same color as this," daughter Chloe tells People while holding onto an aquamarine pendant around her neck.
The necklace was a gift to her late mother from her stepdad, Easterling, and the singer gave it to her daughter before she died last August.
Lattanzi is certain the orb was her mother showing up for her, as the two had talked about this very phenomenon years ago.
"Mom and I had talked years back. We'd watch these paranormal shows, and I'd say, 'You gotta show up for me.' And she was like, 'I'll show up as one of those orb things,'" she explains.
Easterling has had his own encounters with his late wife. One came while he was on a trip to Peru, where he spread Newton-John's ashes. It was the same place the two were married 15 years ago.
"I took a picture, and this blue orb is right between my eyes," he recounts. "It's been a supernatural year."
The Grease star died on Aug. 8, 2022, after a battle with breast cancer which she had been fighting on and off for 30 years. Her first diagnosis came in 1992, and the disease returned in 2013. In 2017, she revealed the cancer had returned again and metastasized to her sacrum.
Newton-John passed at her ranch in Southern California at the age of 73.
Remembering Olivia Newton-John's 10 Best Country Hits
Take a look back at these 10 impactful Olivia Newton-John songs that established her as an important new voice in country music.