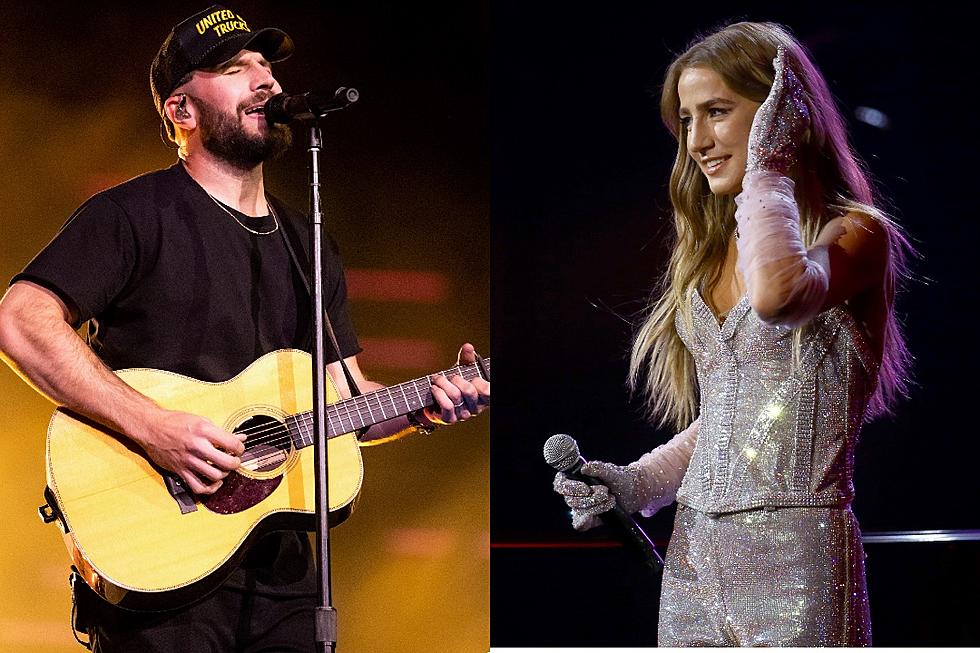 How a Kickball Game Led to a Top 10 Country Song for Sam Hunt + Ingrid Andress
Rich Fury, Terry Wyatt, Getty Images
Evan Paul is the host of Taste of Country Nights, a syndicated radio show heard on more than 100 country radio stations nationwide, every night from 7PM to midnight. He plays the best new country music and interviews today's top stars, like Luke Combs, Miranda Lambert, Dan + Shay, Keith Urban, Carrie Underwood, Luke Bryan, Chris Stapleton, Lady A, Morgan Wallen, + more! 
You never know where and when a country song will be written, or how a collaboration on a song can fall into place. For Ingrid Andress, her Grammy-nominated Sam Hunt duet, "Wishful Drinking," came to fruition at a kickball game.
Andress says that after she saw Hunt at a kickball game, she knew instantly that he would be the perfect collaborator on her song that she had just written, "Wishful Drinking." But she was feeling a little iffy on whether or not she should approach him at the game. She thought about it, but eventually didn't go through with it.
Andress, speaking to People on the red carpet before the 2023 Grammy Awards, said that she "did not have the balls" to ask Hunt to collaborate right then and there. However, "I had my team reach out to his, and he was like, 'Yeah, I love this,'" she recalls.
She also had nice things to say about his singing abilities: "When I got his vocal, I was like, 'I need to re-do mine! He sounds better than me!'"
Andress has also written for pop artists including Charlie XCX and Fletcher, as well as Bebe Rexha and more. "Wishful Drinking" went all the way to No. 4 on the country chart and appeared on her Good Person album, which came out in August of 2022.
Top 22 Country Songs of 2022, Ranked
There are plenty of feel-good country jams on this list of the
top country songs of 2022
, but the No. 1 song is one of the best love songs of the decade. These 22 songs are ranked by critical acclaim, radio and sales success, and importance to the genre.
Seven of the 22 artists made our
Top Country Songs list from 2021
, as well, but there are no song repeats. If a song made a previous list (or didn't spend most of its time on the charts in 2022), it's not eligible. So, before you ask where your favorite song is (i.e. Cody Johnson, "'Til You Can't"), be sure the miss isn't just a technicality.