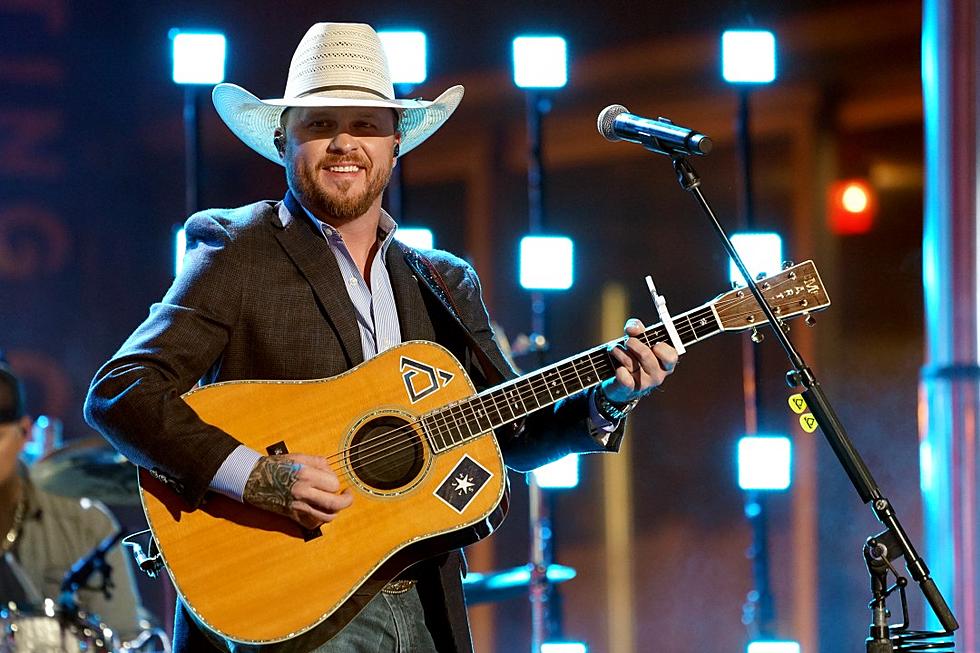 Cody Johnson Sets Release Date for 'Leather' Album
Getty Images for CMT
Cody Johnson's next musical chapter will arrive this fall. His upcoming double album Leather is scheduled for a Nov. 3 release, per an announcement on his social media.
"#COJONation, I'm excited to announce that my new album Leather is out November 3rd and is available for pre-order now," the Texas native writes.
Johnson also shared the album's cover art, with a snippet of his latest single "The Painter" playing in the background. In the photo, his hands, dirty and worn, rest on top of one another on the horn of a saddle. It's a nod to both his rodeo background and cowboy lifestyle.
The "'Til You Can't" singer has been teasing his new collection of songs for the better part of the year. Leather will feature a duet with Carrie Underwood, which Johnson says he's been trying to nail down for years.
"From the moment I heard the song — and this was six years ago — I wanted to record it and I wanted to do a duet with Carrie, because I heard her voice on it," he shared during this year's CMA Fest.
"I said I didn't wanna record it unless I could have Carrie on it. And you know, I've loved Carrie's music, but it's not like — I don't have her poster on my wall, you know? But when I heard this song, I heard her voice, and I just knew that it was gonna work out," he adds.
Leather will feature 24 tracks which is more than his last double album, Human. As with all of his projects, Johnson worked hard to outdo his previous offerings.
"This round of 24 songs, I have to say, is the best round of songs I've ever recorded. And I feel like that's the way it should be. Each album should outdo the last one," he explains.
Top 20 Cody Johnson Songs Adored by COJO Nation
Cody Johnson has a way of captivating his fans with his heartfelt delivery and powerful, rugged vocals. His ability to get a crowd fired up and also draw them in for a sentimental ballad is unmatched. Although most know him for his recent hits "Human" and "'Til I Can't", Johnson has been rocking the stage for quite some time. Let's take a look at his Top 20 songs.