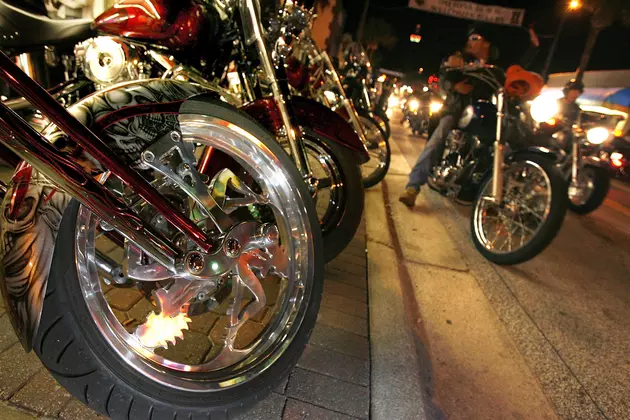 How Often Should You Change You Motorcycle Oil?
Getty Images
When it comes to oil changes in cars and trucks, most people run their daily drivers enough to hit the manufacturer's recommended intervals for mileage put on the vehicle.
Motorcycles can be different though, especially with those who live in more northern areas with only a few months of nice riding season.  Add that to work schedules, and plenty of people I know only end up with about 1,000 or so miles a year on their bikes.
With non-synthetic oil, most motorcycle manufacturers recommend that oil be changed every 3,000 miles.  For a full synthetic, it's generally 5,000 miles, especially on newer bikes.
I've pushed it with synthetic, especially if one bike only gets 1,000 or so miles on for the season.  I might go two years in that case, but recently was told by a couple of different mechanics I trust to just change it every year as cheap insurance.
Their argument is that with less miles, that can mean shorter trips where the oil doesn't always get as hot as it should to help burn off moisture.  Other combustion contaminates can also find their way into the oil and that can slowly breakdown the oil.  I'm still on the fence about it especially if the oil looks good, which it did in a recent change I did.  That bike had about 1,000 since the last change but it had been two years.
Cardo Systems make some good points as well on how often to change out that motorcycle oil to help keep your engine healthy and running like it should, especially if you don't rack up the miles like others do.
Safety Tips For Navigating Summer Road Construction Zones