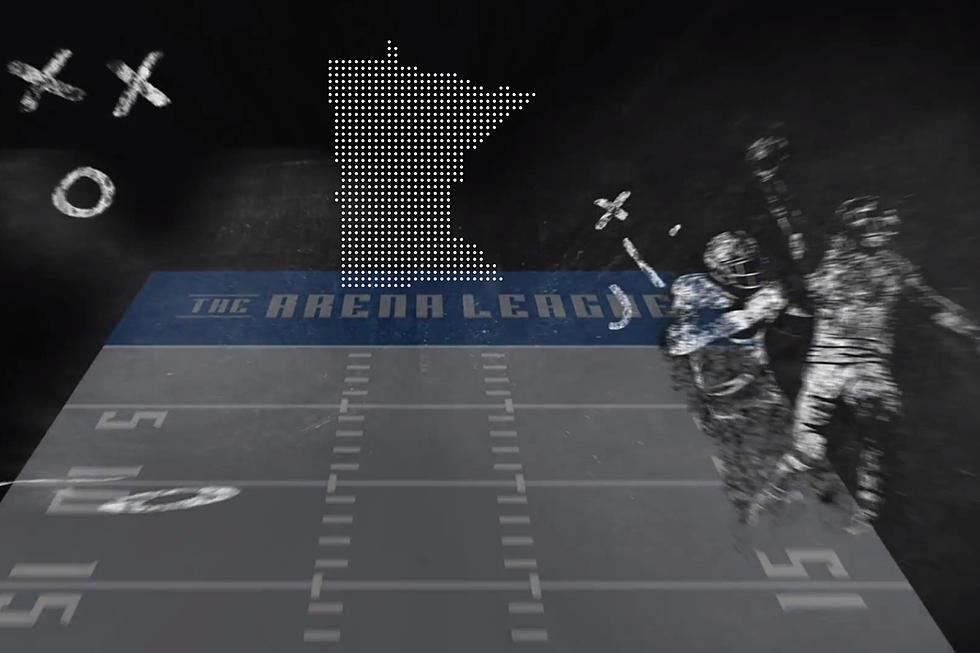 The Arena League Looking To Add A Minnesota Team To Its Inaugural Season
The Arena League on Facebook
NFL Hall of Famer and former Heisman winner Tim Brown will be the league's inaugural season and plans to have a team in Minnesota.
The Arena League is planning to bring arena football to various locations across the United States.
According to the League's website, the Arena League is a group with impressive backgrounds from executives to investors, and more. The League Chairman and Commissioner of the league is NFL legend and Hall of Famer Tim Brown. The great wide receiver led an impressive college resume at Notre Dame and won the Heisman Trophy in 1987. He went on to have a Hall of Fame career in the NFL with the Los Angeles/Oakland Raiders and the Tampa Bay Buccaneers.
The league will launch in the summer of 2024 with four teams. The games will be fast-paced with a quick play clock and no huddles. Games will be played on a 50-yard field inside an arena. Teams will have 15-man rosters where players will play both offense and defense. Fan input will also be welcome and encouraged.
Here's a brief explanation of what they say will make them different.
The Arena League group traveled across the country and met with different leaders of communities to figure out which places would be a good fit for teams. The group narrowed it down to the following ten cities that fit their standards:
Dubuque, Iowa
Duluth, Minnesota
Kansas City, Missouri
Little Rock, Arkansas
Oklahoma City, Oklahoma
Rochester, Minnesota
Rockford, Illinois
Springfield, Missouri
Waterloo, Iowa
Wichita Falls, Texas
 As you can see, two Minnesota cities made the top ten for an arena football team. Last month, The league announced which city will be the first team in the league:
The Arena League will allow athletes to enjoy the game a little differently and showcase their skills. Brown also intends on pushing the boundaries and make games enjoyable for athletes and fans. More city and team announcements will be made in the coming months.
The Arena League also differs from the Arena Football League.
15 Professional Athletes From Minnesota
"
"