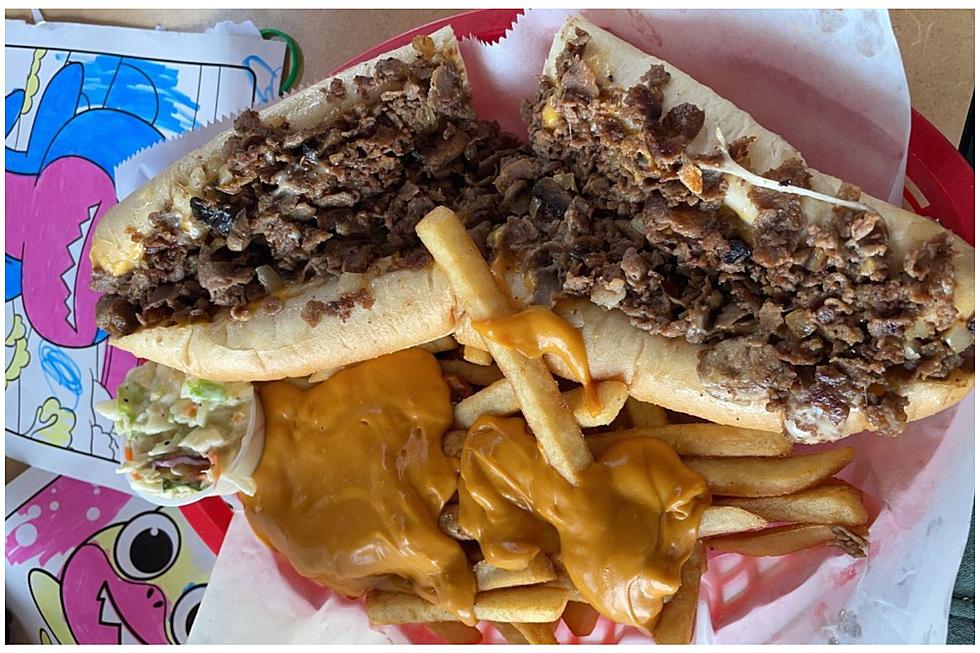 I Found The Best Philly Cheesesteak Sandwich In Minnesota
Ian - TSM Duluth
I've been on a lifelong journey of finding the best Philly cheesesteak sandwich. I may have found the best one in Minnesota.
There has always been something about thinly sliced steak, melty cheese, and a variety of grilled peppers and mushrooms that come together in a hoagie that satisfy me in a way no other kind of food can.
If I'm at a restaurant and a Philly is on the menu, odds are I'm getting it. I understand that most of America's famous Philly's are found in cities out east, but if you look hard enough, you can find some around here.
I was recently in Rochester, Minnesota for my oldest daughter's dance competition. A nice Google search of lunch restaurants near me took me to a place I knew I had to try, Jersey Jo's Philly Cheesesteaks and More.
I was greeted as soon as I walked in and the smell of the food was delightful. The staff even let me try a few of their sauces before we ordered. The walls were covered in Philadelphia sports décor and I knew I was in the right place. According to their website:
Here in Rochester, there has been a lack of new and exciting food items for consumers. Jersey Jo's serves authentic Cheesesteaks that have a taste that will keep you coming back.

 
The owner, Joe, grew up in South Jersey. He was able to experience a diverse selection of "abundant, zesty, fresh and flavorful foods that were offered in generous portions".
I ended up ordering a cheesesteak with provolone and cheddar cheese, bell peppers, onions, mushrooms, and mayo. They also serve the sandwiches in a Hearth-Baked Amoroso roll. I got cheese fries for my side as well:
I was a little nervous taking my first bite, because I'd been duped before. After the anxiety was over, I fell in love with every bite. My 8-year-old daughter tried it and ended up eating half of my sandwich, she loved it so much. I waited to tell her about the veggies until she was all done. She doesn't normally like onions and peppers, but told me she's going to start eating them thanks to this sandwich.
All the flavors came together perfectly and the best part was it didn't fall apart when I took a bite. I literally haven't stopped thinking about the sandwich since I left.
They also have Chicken Philly's, "JO" Chicken, and so much more. My oldest got Cheesesteak Fries and loved those too. I would also highly recommend the Boom Sauce. It has a little kick to it, but it's sweet at the same time.
I will definitely be back the next time I'm in the Rochester area and I can't wait to try more of the food. I would give it 5 out of 5 Redbeards (my rating system).
KEEP READING: 3-ingredient recipes you can make right now
LOOK: 20 American foods that raise eyebrows outside of the US
Stac



ker
compiled a list of 20 unusual and uniquely American foods that might raise eyebrows outside the U.S.